Tom "durrrr" Dwan Wins Big Pot Against "Ziigmund"
Published on 2009-09-08 07:31:00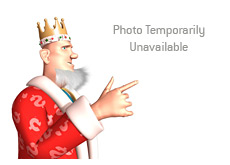 The two-week long "Top Guns" cash game on "Poker After Dark" got underway earlier tonight, with Tom "durrrr" Dwan having the strongest showing on Day 1.
The line-up for the cash game was impressive to say the least, featuring a "Murderer's Row" of high stakes cash game talent.
In addition to Tom "durrrr" Dwan, the table also featured Phil Ivey, Patrik Antonius, Howard Lederer, Ilari "Ziigmund" Sahamies and Eli Elezra. Not exactly an easy line-up.
Many people were wondering how the traditionally tight Howard Lederer would fare against a line-up of ultra-aggressive players.
He didn't get off to a good start after getting involved in a huge pot early against Eli Elezra.
Lederer and Elezra got all-in after a flop of 9-8-3, with Lederer holding pocket Aces and Elezra holding 8-8 for the flopped set. Lederer wasn't able to improve, and the "Professor" was forced to rebuy almost immediately.
The second big hand of the day involved Tom "durrrr" Dwan and Ilari "Ziigmund" Sahamies.
After a flop of 9-3-4 with two diamonds, both players pushed their stacks into the middle of the table, and both players were on flush draws.
Unfortunately for Sahamies, Dwan had a better flush draw. Dwan held K-2 of diamonds, while Sahamies held the J-7 of diamonds.
The turn was the 8 of clubs, giving Sahamies a little more help. "Ziigmund" would now need a Jack, 7 or 10 that wasn't a diamond to win the hand.
The river was the Queen of diamonds, and Dwan won the $238k pot with his King-high flush.
Over the course of the episode, Dwan, Lederer, Sahamies and Elezra were all fairly active, while Antonius and Ivey didn't get involved in too many pots.
This is going to be a really fun couple of weeks on "Poker After Dark".
--
Filed Under:
Poker on TV