"POKERBLUFFS" Wins $405k Pot Against Patrik Antonius
Published on 2009-09-01 01:14:16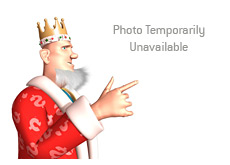 Just when you thought that August was going to end with a whimper on Full Tilt Poker, the high stakes action on the site suddenly heats up.
The game of choice today? No Limit Hold'em, but surprisingly it didn't involve the player known as "Martonas".
Instead, four or five tables of $500/$1000 No Limit Hold'em broke out (and are still going), involving the likes of Patrik Antonius, David Benyamine, Tom Dwan and Di "Urindanger" Dang.
Another central figure in the games today is "POKERBLUFFS", which is apparently an account that is controlled by David Eldar, a young player from Australia.
"POKERBLUFFS" is one of the biggest winners on Full Tilt Poker this month, having made nearly $1.1 million dollars before the start of today's action.
"POKERBLUFFS" managed to take down a $400k+ pot against Patrik Antonius earlier today, a feat that will surely earn him bragging rights with his friends.
Action was three-handed when the hand got underway; Ashton "theASHMAN103" Griffin was in the SB, Patrik Antonius was in the BB and "POKERBLUFFS" had the button. David Benyamine was sitting out. Both Antonius and "POKERBLUFFS" possessed stacks of just north of $200k.
"POKERBLUFFS" raised to $2,000 pre-flop. "theASHMAN103" folded, Antonius stuck in a re-raise, "POKERBLUFFS" raised yet again, Antonius pushed and "POKERBLUFFS" snap-called.
Antonius showed A-K of diamonds, while "POKERBLUFFS" showed pocket Aces.
Neither player improved as the board ran out 10h-2c-9d-10s-7h, and "POKERBLUFFS" took down the sizable $405k pot.
--
"POKERBLUFFS" seems like a very solid player, so I wouldn't expect any "martonas" like blow ups over the next couple of days. He certainly seems to be able to hold his own at a table filled with pros.
--
Filed Under:
Cash Game Results