Cole South Up $1.5 Million+ In August
Published on 2009-08-23 21:32:15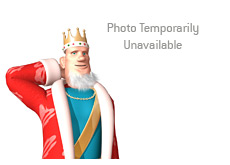 The list of the most profitable players on Full Tilt Poker so far in August is dominated by Cardrunners pros, with Cole South and Brian Hastings both earning themselves over a million dollars during the first 22 days of the month.
Cole South is the second most profitable player on Full Tilt Poker in August, having earned himself a healthy $1.58 million dollars over 11,836 tracked hands.
South's strong performance in August, combined with the $2.35 million dollar downswing of Patrik Antonius, means that South is currently the most profitable player on FTP in 2009.
Cole has earned himself an impressive $2.52 million dollars in 2009, which is just ahead of the $2.4 million dollars that "theASHMAN103" has made.
Another Cardrunners pro who is having a strong month is Brian Hastings.
Hastings is currently up over $1.08 million dollars over just 4,532 tracked hands. A good deal of Hasting's profits for the month came during a multi-table, heads up battle against "martonas". Hastings was able to win nearly $700k during the session, which helped contribute to his million dollar month in August.
With his strong performance in August, Hastings is now up approximately $665k for the year.
Brian Townsend, formerly known online as "sbrugby", has also had a profitable start to the month of August, netting himself a total of $333k over just 1,093 tracked hands.
Townsend is now up over a million dollars on Full Tilt Poker in 2009.
Impressive results from three of Cardrunner's most recognizable pros..
Source:
HighStakesDB.com
Cardrunners.com
--
Filed Under:
Cash Game Results