Ashton Griffin Up $800k in August
Published on 2009-08-07 02:19:48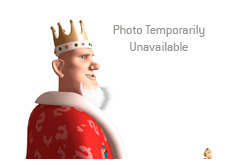 August is just a few days old, but there has already been a great deal of high stakes action on Full Tilt Poker.
With the recent conclusion of the World Series of Poker (for most players) in Vegas, many high-profile names find themselves migrating back to the online tables. With the post-WSOP vacations out of the way and the WSOPE still over a month away, many players are finding themselves logging some serious hours on Full Tilt Poker.
After five days of tracked play, Ashton "theASHMAN103" Griffin currently finds himself atop the high stakes cash game leaderboard on FTP.
Griffin is currently up almost $800k this month over a total of just 1,454 tracked hands.
This upswing is just a further continuation of the interesting Ashton Griffin story, which saw him turn $200 into nearly a million dollars in less than a year, lose almost all of it in just a few short weeks, and then gain it all back (and then some).
If you want to read more about the Ashton Griffin story, you can
view his blog here
.
A number of very well-known names are currently chasing Griffin for the lead this month.
David Benyamine is currently up around $462k over 5,765 tracked hands. "Mr. B" recently inked a new sponsorship deal with Full Tilt Poker and is back to logging an insane amount of hours on the site. According to HighstakesDB.com, Benyamine is currently down around $1.2 million dollars on FTP in 2009 (after combining the results from his "David Benyamine" and "MR B 2 U SON" aliases.
Patrik Antonius (+312k), "knluiy" (+287k) and David Oppenheim (+218k) currently round out the top 5.
Speaking of Patrik Antonius, the Finnish superstar is currently up $4.98 million dollars on Full Tilt Poker in 2009.
--
On the flip side, Gus Hansen is currently the biggest loser in August, having dropped a total of $790k over 5,160 tracked hands.
Hansen continues his rollercoaster ride on Full Tilt Poker in 2009, and is now down approximately $968k on the site in 2009. Keep in mind though that Gus Hansen was up over $3.2 million dollars through the first three months of 2009, meaning that he was suffered a substantial downswing over the past 4+ months.
Speaking of bankroll swings, Tom "durrrr" Dwan is currently down $617k over the first five days of August. This is the official total as of this second - I believe that Dwan turned in a strong session on FTP early this morning, so his numbers should get significantly better once today's results are tabulated.
Dwan's bankroll has been on a rollercoaster ride of its own this year.
"durrrr" got off to a horrible start in 2009, dropping approximately $4 million dollars in just a few short months.
Dwan then mounted a furious comeback - by the end of June, he was actually up nearly $1.5 million dollars on the year, having completely erased his deficit and then some.
Since the end of June, Dwan has fallen back a bit, and is now down over $300k for the year.
Some of the other players that are off to rough starts in August on FTP are:
"DIN_FRU" (-617k)
"OMGClayAiken" (-532k)
"luckexpress10" (-157k)
--
I would expect a great deal more high stakes action in August as players gear up for the WSOPE in September.
Source:
HighStakesDB.com
--
Filed Under:
Cash Game Results