Niki Jedlicka Up Around $2 Million Dollars Since Wednesday
Published on 2009-07-25 05:55:39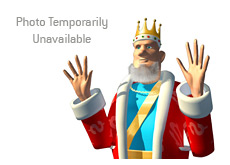 There was a period of time, back in 2007, when Niki Jedlicka was one of the hottest poker players in the world.
Niki Jedlicka seemingly appeared out of nowhere and starting inflicting heavy damage on some of the high-stakes regulars.
Jedlicka, under his "Kaibuxxe" alias, won nearly $3.2 million dollars on Full Tilt Poker in 2007. Almost all of this money came in the high-stakes PLO games on the site.
"Kaibuxxe" then signed a sponsorship deal with Full Tilt Poker, and soon reappeared on the site as "Niki Jedlicka".
Immediately his results went downhill. While "Kaibuxxe" finished 2007 nearly $3.2 million dollars in the black, "Niki Jedlicka" finished the year over $1.6 million dollars in the red.
In the months following, Jedlicka elected to largely avoid the bigger games that ran on Full Tilt Poker. People largely forgot about Niki Jedlicka after 2007.
Jedlicka has re-emerged with a vengeance in 2009. He slowly moved up in stakes, and is now running extremely hot in high-stakes PLO once again.
How hot?
Well, over the past two days on Full Tilt Poker, Jedlicka is reportedly up around $2 million dollars.
Yesterday, according to HighstakesDB.com, Jedlicka won over a million dollars, bludgeoning players such as Tom "durrrr" Dwan, Di "Urindanger" Dang and David Benyamine.
Today the onslaught continued.
Jedlicka tangled with Patrik Antonius in a high stakes, heads-up battle, with Jedlicka emerging as the clear winner.
The battle between the two (which took place earlier today) featured a $563k pot that was won by Jedlicka.
After some pre-flop raising, there was approximately $38k in the middle when the flop came:
Jc-8s-3d
Antonius checked, Jedlicka bet $28,750 and Antonius called.
The turn brought the 9s, and both players checked.
The river brought the 10s.
Antonius checked. Jedlicka bet $62,450. Antonius raised to $234,000, and Jedlicka instantly made the call.
Antonius showed 7d-9h-As-Ah for a Jack high straight. Antonius had the As in his hand and was hoping to bluff Jedlicka out of the pot.
Jedlicka showed Tc-6s-4h-Qs for a Queen high flush and took down the monster pot. Jedlicka didn't waste any time in making the call, clearly not believing that Antonius had a better flush.
--
Jedlicka is an extremely streaky player, so it will be interesting to see how he does over the coming weeks and months.
One thing is for sure - when Jedlicka is sitting at the table, there is always more action.
Source:
HighStakesDB.com
--
Filed Under:
Cash Game Results