Ashby, Dwan on Top in July
Published on 2009-07-23 11:05:27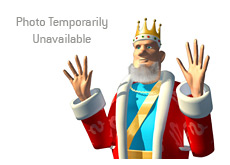 Richard Ashby (formerly known as "CHUFTY") and Tom "durrrr" Dwan are currently having the most profitable months on Full Tilt Poker so far in July.
Both players are up around $1 million dollars (Ashby is up $932k, while Dwan is up $912k).
Other players who are enjoying strong months in July are:
Di "Urindanger" Dang (+625k)
Rafi "howisitfeellike" Amit (+603k)
Brian Townsend (+531k)
A few familiar names have popped up in the high-stakes games over the past couple of days.
David Benyamine has reappeared on the site as a "red" Full Tilt Poker pro once again.
There were rumors swirling around a few months ago that Benyamine was going to sign a deal with another room (Betfair and Pokerstars were the rumored destinations), but this obviously never happened.
Benyamine has now ditched his "MR B 2 U SON" alias and is back playing as "David Benyamine".
According to HighstakesDB.com, Benyamine is down around $260k since returning to the site.
Also making an appearance recently? Brian Townsend, formerly known as "sbrugby".
Townsend destroyed the biggest games online back in the day, and then dropped down in an effort to rebuild his confidence and bankroll after suffering through a downswing.
He is now back with a vengeance, having gone on a half million dollar plus upswing over the past couple of days.
Another familiar name that is suddenly back in the thick of things on Full Tilt Poker? Niki Jedlicka, formerly known as "Kaibuxxe".
I saw Jedlicka sitting on a number of six-figure stacks on Full Tilt Poker earlier today, so he is clearly back in business.
It will be interesting to see how names such as Jedlicka and Townsend do in the months ahead, especially when players such as Dwan, Ivey and Antonius start playing on the site more regularly.
The players who are not doing so well so far in July include:
Gus Hansen (-527k)
"PostFlopAction" (-479k)
"trex313" (-445k)
"KObyTAPOUT" (-407k)
David Oppenheim (-355k)
--
Note: there are some days missing from these stats due to the Full Tilt Poker upgrade earlier this month, so these numbers aren't complete for July.
Source:
HighstakesDB.com
--
Filed Under:
Cash Game Results