Dwan Up $1.5 Million Dollars in 2009 on FTP
Published on 2009-07-02 07:42:00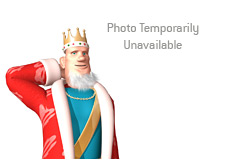 Tom "durrrr" Dwan dominated the high-stakes action on Full Tilt Poker in June, and has now completely erased all of his losses in 2009 (and then some).
There was a time earlier this year when Dwan was stuck nearly $4 million dollars on Full Tilt.
Since that time, Dwan has staged a dramatic comeback (to put it lightly).
"durrrr" now sits with a $1.5 million dollar profit in 2009, which makes him the fifth most profitable player on Full Tilt Poker for the year.
This represents a $5.5 million dollar swing in just a couple of months, which is absolutely astonishing, to say the least.
Dwan made an eye-popping $2.14 million dollars in June over just 13,667 tracked hands. This represents a total profit of $156.86 for every hand that he played in June.
Not only did Dwan resurrect his bankroll in June, but he also moved far ahead of Patrik Antonius in the "durrrr Challenge".
After 20,647 hands of the "challenge", Dwan sits with a lead of around $726k. There is obviously still a great deal of poker to be played in the challenge (nearly 30,000 hands remain), but Antonius will have to start getting a bit concerned if Dwan gets up past the million dollar mark.
Dwan put the finishing touches on an extremely strong June by banking a $790k win on the last day of the month. Most of this profit came during a heads-up match against Ilari "Ziigmund" Sahamies.
Other players who had strong months on Full Tilt Poker in June included:
"Urindanger" (+619k)
Phil Ivey (+525k)
"DIN_FRU" (+367k)
"MR B 2 U SON" (+345k)
While all four of these players certainly had decent months, "durrrr" ended up making more than all of them combined.
The high-stakes poker community had better watch out, because "durrrr" is back.
Source:
HighStakesDB.com
--
Filed Under:
Cash Game Results