Four Million Dollar Plus Upswing for Tom Dwan
Published on 2009-06-23 09:21:38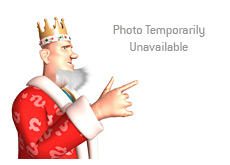 According to HighStakesDB.com, Tom "durrrr" Dwan is up over $500k on Full Tilt Poker in 2009.
At first glance this is not a big deal, especially considering the fact that Dwan is one of the best poker players in the world.
However, once you see where Dwan was at just a few short months ago, you start to understand the type of incredible run that "durrrr" has gone on.
At one point in 2009, "durrrr" had dropped close to $4 million dollars in high-stakes cash games on Full Tilt Poker. He got off to an unbelievably bad start early in the year, which led many to wonder just how much more punishment he could endure.
A few months ago, "durrrr" staged a dramatic comeback, only to suffer through yet another downswing. Dwan had come tantalizingly close to breaking even on the year, only to watch his bankroll drop once again.
Over the past few months, Dwan has managed to turn profitable once again. As mentioned, he is currently up around $500k for the year, which means that he has had an upswing of around $4.5 million dollars over the past couple of months.
Let's take a look at the end-of-month stats for Dwan so far this year to get an idea of how far he has come back:
Jan 09 - Negative $3.26 Million
Feb 09 - Negative $3.72 Million
Mar 09 - Negative $2.13 Million
Apr 09 - Negative $2.78 Million
May 09 - Negative $643k
Dwan's results from the past three days have thrust him solidly into profitability on Full Tilt Poker this year. During this three-day period, "durrrr" has made about $800k.
For the month of June, "durrrr" is up around $1.15 million dollars.
Not only has Dwan returned to profitability in 2009 on Full Tilt Poker, but he has also moved far ahead of Patrik Antonius in the "durrrr Challenge".
After 20,647 hands (of the 50,000 needed to complete the challenge), "durrrr" is up almost $730k.
If he ends up winning the challenge, then he will be able to add another $500k to his bankroll.
Not too long ago, Dwan had lost a major portion of his bankroll AND was down in the "durrrr challenge". This must have been pretty worrisome to him at the time, considering the fact that Dwan has to pay Antonius $1.5 million dollars if Patrik wins the challenge.
I know that Dwan has a massive bankroll, but it's not bottomless.
The fact that "durrrr" was able to turn things around so dramatically this year just reaffirms the fact that he is one of the best poker players in the world. How many other players could have reversed their fortunes in such a short period of time? Dwan didn't even drop down in stakes - he just kept playing, and eventually things turned around. Many players have suffered massive hits to their bankrolls and have never been able to recover.
It'll be interesting to see how "durrrr" does in the second half of 2009..
Source:
HighStakesDB.com
--
Filed Under:
Cash Game Results