"durrrr" Dominates in May
Published on 2009-06-06 00:49:31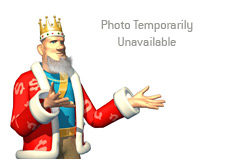 The World Series of Poker has been dominating the news for the past week.
With all of the tournaments, cash games and golfing excursions that make up the World Series of Poker experience, there hasn't been much in the way of high-stakes cash game action on Full Tilt Poker this week.
I thought that I would recap the results on Full Tilt in May while there is a bit of a lull in the action.
Tom "durrrr" Dwan had the strongest month of anyone on the site, and it wasn't even close.
"durrrr" managed to rake in over $2.1 million dollars in profits in May, which was far ahead of the next closest player ("Ziigmund" with $568k).
With his strong results in May, "durrrr" is down "just" $644k on the year. This is a marked improvement over the end of February, when Dwan was down nearly $4 million dollars in just two months.
Would it surprise you to know that Dwan was involved in ALL of the eight biggest cash game pots on Full Tilt Poker in May? Probably not.
The largest pot, a $703k monster, saw Ilari "Ziigmund" Sahamies get the best of Dwan after "Ziigmund" managed to turn the nut straight.
The second largest pot of the month came just a few days ago, when Dwan took down a $672k pot against Gus Hansen.
With the board reading 5c-7s-3c-4c-Jd, Hansen pushed and Dwan insta-called.
Hansen showed 10d-Qd-2c-Kc, while Dwan showed 7c-Qs-8s-6c for a straight flush and the stone cold nuts.
I believe that this is the biggest pot that Dwan has ever won online.
Anyways, when all was said and done, Dwan ended up as the big winner on Full Tilt Poker in May.
Other players that had strong months in May on Full Tilt included:
"Ziigmund" (+568k)
"MR B 2 U SON" (+537k)
"OMGClayAiken" (+440k)
"DIN_FRU" (+358k)
--
Two players managed to drop over a million dollars in May.
Gus Hansen was one of those players, as he managed to lose over $1.43 million dollars over 11,632 tracked hands. Gus, however, is still up (+1.41 million) in 2009.
The other player was "LarsLuzak", who managed to drop $1.11 million dollars over 9,634 tracked hands.
"LarsLuzak", as of the end of May, was down just over $2.5 million dollars on FTP for the year.
Other players who saw their bankrolls take a hit in May included:
Phil Ivey (-924k)
Patrik Antonius (-238k)
"MicahJ" (-207k)
Source:
HighStakesDB.com
--
Filed Under:
Cash Game Results