Gus Hansen Goes on a Tear to Close out April
Published on 2009-05-02 23:10:25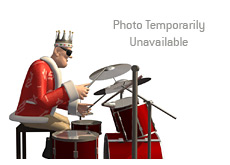 Gus Hansen, who is known for his massive bankroll swings, finished April with a near three million dollar upswing on Full Tilt Poker.
According to HighStakesDB.com (link below), Gus Hansen went on a tear from April 24th to April 30th, making around $2.95 million dollars for himself on Full Tilt Poker during that time.
The $2.95 million dollars of profit came over just 8,650 tracked hands, meaning that Hansen made approximately $341 for every hand that he played over the past week.
I've been following the high-stakes games on Full Tilt Poker for some time now, and I can't remember anyone posting such a large profit over just 7 days.
The funny thing is that this massive upswing wasn't even enough to allow Hansen to have a profitable month in April.
Prior to the three million dollar upswing, Gus Hansen had been down over $3.3 million dollars from April 1st to April 23rd. When all was said and done, Hansen ended up losing around $358k in April. That being said, I'm sure that Hansen will take it after being down so much earlier in April.
With this three million dollar surge in late April, Gus Hansen has regained his standing as one of the most profitable players on Full Tilt Poker in 2009. Hansen has booked a $2.8 million dollar profit on the year, and is currently third behind Patrik Antonius (+5.08 million dollars) and Hac "trex313" Dang (+3.0 million dollars).
Hansen going on a massive tear in the last week of April meant that somebody lost a great deal of money as well.
That player was Tom "durrrr" Dwan. Dwan managed to drop just over $2 million dollars in the last week of April, and is now staring at a $2.7 million dollar loss in 2009. Dwan, who got off to a horrible start in 2009, managed to claw his way back out of a multi-million dollar hole, but has since endured a near three million dollar downswing.
Other players who donated to Hansen's upswing included: Phil "OMGClayAiken" Galfond (-798k), David "MR B 2 U SON" Benyamine (-777k) and Di "Urindanger" Dang (-436k).
Source:
HighStakesDB.com
--
Filed Under:
Cash Game Results