Ilari Sahamies Up Over $700k on FTP This Month
Published on 2009-04-07 08:38:57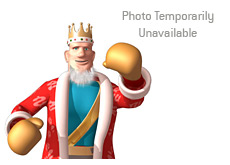 April has gotten off to a pretty quiet start on Full Tilt Poker.
The high-stakes cash games on the site have been pretty dead over the first 5 days of April. Many of the regulars are occupied with a number of different things at the moment, including: "live" cash games (the 2009 Five-Star World Poker Classic at the Bellagio is underway), as well as the Spring Championship of Online Poker. Some regulars are also taking the opportunity to get away on a vacation before the World Series of Poker gets underway in late May.
After the first five days of April, Ilari "Ziigmund" Sahamies is currently leading the way with a total profit of $732k over 1,706 tracked hands. Sahamies is now up about $900k in 2009 on Full Tilt Poker, which makes him the 7th most profitable player on the site so far this year.
Phil "OMGClayAiken" Galfond is currently sitting in second place for the month with a total profit of $319k. Galfond has played sparingly in April, logging just 242 tracked hands for the month.
Di "Urindanger" Dang has managed to make about $217k in April, but is still down $1.73 million dollars for the year.
Other notable players who are in the green so far this month include:
Phil Ivey (+196k)
Tom "durrrr" Dwan (+91k)
Patrik Antonius (+66k)
Brian Townsend (+52k)
Townsend recently made his return to the high-stakes cash games on Full Tilt Poker, and it will be interesting to see how he does.
On the other side of the ledger, Gus Hansen is currently leading the way with a total loss of $443k in April. Hansen, who is known for his volatile bankroll swings, has lost this money over 1,928 tracked hands. Hansen is still one of the most profitable players on the site in 2009, having banked over $2.76 million dollars in profits so far this year.
Other players who have had poor starts to April include:
"Juggle This" (-314k)
"HarrisMP" (-307k)
"LarsLuzak" (-226k)
"trex313" (-212k)
"MicahJ" (-177k)
Let's hope that the action picks up a bit over the coming weeks..
Source:
HighStakesDB.com
--
Filed Under:
Cash Game Results