Pokerstars Removes Lifetime Ban on Justin Bonomo
Published on 2009-04-03 01:25:14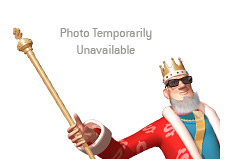 After a "serious consideration of the issues", Pokerstars have decided to lift their lifetime ban of Justin "Zeejustin" Bonomo.
If you remember, "Zeejustin" was banned from Pokerstars over three years ago (in February of 2006).
Bonomo was initially banned by Party Poker after they had found that he had entered multiple accounts into tournaments.
Pokerstars followed suit a short time later, claiming that Bonomo was found to have multi-accounted on their site as well.
Pokerstars, in their decision to unban Bonomo, claim that he has "since recognized that what he did was wrong", and that he has "accepted the consequences of his actions".
Pokerstars goes on to say that "although some in the poker world will never forgive him for what he did", he is now welcome to play on their site once again.
They closed their email to me by saying that they believe that the "continued suspension of Zeejustin is no longer appropriate".
If you need any proof that "Zeejustin" is indeed unbanned from Pokerstars - he played in one of the first SCOOP events earlier this evening.
Now, this development brings a couple of interesting questions to mind:
1. Will other players who have received lifetime bans be eligible to return to Pokerstars if they show the proper contrition?
2. Will other sites follow suit and unban Bonomo as well?
So far, I'm finding that the reaction to Bonomo returning to Pokerstars is pretty mixed.
--
Filed Under:
Poker Room News