Ivey Wins $179k From "durrrr" In Wild Heads-Up PLO Match
Published on 2009-03-21 21:48:42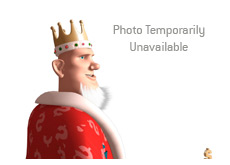 While you were sleeping last night, Tom "durrrr" Dwan and Phil Ivey were locking horns in a monumental heads-up battle.
The two players were battling on two tables of heads-up $500/$1000 Pot Limit Omaha. They played for hours, and the results, as you can imagine, were pretty spectacular.
According to HighStakesDB.com (link below), Phil Ivey finished the match up about $179k.
At one point in the match, Dwan was up nearly half a million dollars, but Ivey didn't quit - instead, he kept battling, and soon erased Dwan's very large lead.
The ridiculous thing is that both players possessed a stack of over a million dollars during the course of the match - Dwan was dominating one table, while Ivey was dominating the other.
Ivey and Dwan have very volatile and entertaining heads-up matches, namely because of the fact that Ivey is one of the few players in the world who can match the aggression and skill of "durrrr". He's not afraid to bluff, and he is one of the few players with more money than Dwan, so the resulting matches are always entertaining for the railbirds.
Dwan did very well overall last night. He may have dropped $179k to Ivey at the two heads-up PLO tables, but he managed to clear nearly $700k in profit at the $500/$1000 Mixed HA tables that were also running. Last night's results should have Dwan up about $1.3 million dollars or so in March.
The largest pot of the night (
335k
) between Ivey and Dwan was won by "durrrr".
After some pre-flop raising, the flop came 9-3-6 with two diamonds.
Dwan checked, Ivey bet $14,000 and Dwan called.
The turn was the 2 of spades, and both players checked.
The river was the 7 of diamonds.
Dwan checked, Ivey bet $40,000, Dwan check-raised enough to put Ivey all-in, and Ivey made the call.
Dwan showed 10d-8s-Ad-Jh for the nut flush, while Ivey mucked.
--
Let's hope that Dwan and Ivey decide to pick up the action and play some more on Saturday night.
Source:
HighStakesDB.com
--
Filed Under:
Cash Game Results