"__FullFlush1__" is Lukas Schwartz
Published on 2009-03-04 02:16:14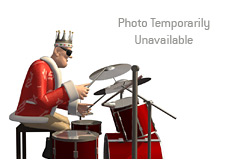 "__FullFlush1__" has seemingly come out of nowhere to dominate the high stakes games on Full Tilt Poker.
Since the beginning of February, "__FullFlush1__" has won over a million dollars on the site. According to HighStakesDB, "__FullFlush1__" has won $1.02 million dollars since February 1st over 22,508 tracked hands.
Many accounts come and go on the site, however "__FullFlush1__" is notable for a few reasons:
1. He battled many of the top names on the site in February, and still did extremely well
2. He talks an unbelievable amount of trash (at least he did until his chat was banned)
"__FullFlush1__" seems to get a great deal of pleasure from attempting to tilt his opponents. No one has been spared, not even some of the most successful high-stakes players of the past few years (Di Dang, Tom Dwan, etc).
"__FullFlush1__" has taken Full Tilt Poker by storm, leaving many to ask the question: just who is he?
"__FullFlush1__" is Lukas (Luke) Schwartz. He is a high-stakes regular on other sites such as Betfair.
Here is an interview with Schwartz from the 2008 EPT Prague event:

Watch EPT Prague 08: Interview with Lukas Schwartz Day 1a on PokerStars.tv
With the amount of trash that he has been talking to Di Dang and "durrrr" over the past few weeks, I would expect to see some pretty epic heads-up matches in March.
Schwartz is obviously a very good player, but he is also on an insane heater. How long can he keep this up, especially against some of the top poker talent in the world?
Source:
HighStakesDB.com
--
Filed Under:
Player Profiles