Ivey Takes "durrrr" For $900k
Published on 2009-02-25 04:21:05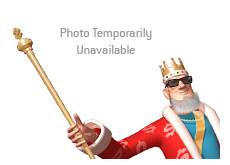 Phil Ivey joined the likes of Phil "OMGClayAiken" Galfond, Ilari "Ziigmund" Sahamies and Tom "durrrr" Dwan as the only players to ever accumulate a stack of over $1 million dollars on Tuesday evening.
This was the first time, as far as I know, that a million dollar stack was won in a heads-up game.
Dwan and Ivey battled for hours on "Ivey Thunderdome", which is one of the $500/$1000 Heads-Up Pot Limit Omaha tables on Full Tilt Poker.
Ivey dominated from start to finish, and when all was said and done, possessed a stack of just over a million dollars. Dwan left the table after the final hand, which was a $173k pot that pushed Ivey over the million dollar mark for the first time.
Prior to the hand starting, Dwan had a stack of $86k, while Ivey had around $918k.
The two players got into a raising war pre-flop, and were soon all-in.
Dwan showed 3-Q-A-J double-suited, while Ivey showed 6-2-A-A with three spades.
Unfortunately for Dwan, the flop was all spades (9-3-8), and he was drawing completely dead in the hand. The turn was the Queen of spades, while the river was the Jack of clubs.
There were a number of big hands during the match (obviously), with Ivey winning the two biggest.
In the biggest pot of the day ($336k), the two players got into a pre-flop raising war. There was already $162k in the pot when the flop came 10-K-8 rainbow.
Ivey led out with a bet and Dwan quickly called, putting himself all-in.
Ivey showed A-2-2-A for an overpair, while Dwan showed 10-8-J-Q for two pair and an open-ended straight draw.
The turn brought the King of diamonds, which forfeited Dwan's two pair.
The river was the harmless five of diamonds, and Ivey took down the $336k pot.
I'm sure that I'm not alone in hoping that these two eventually battle each other in the "durrrr" Challenge. Ivey and Dwan seem to have some great battles together, and I think that it would be some very entertaining poker.
Ivey, who got off to a very rocky start in February, has completely turned things around and is now up substantially on the month.
--
Filed Under:
Cash Game Results