Patrik Antonius Up Big In January
Published on 2009-01-19 14:17:16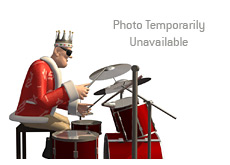 A few days ago, we told you about how Tom "durrrr" Dwan is off to a rough start so far in January. Since then, things have continued to go poorly for Dwan - he is now down almost $2.8 million dollars in January.
"LarsLuzak" has also had a rough start to 2009, having dropped over $1.56 million dollars over the first 18 days of the month.
So if "durrrr" and "LarsLuzak" have dropped over four million dollars between the two of them in January - who is winning?
The answer - Patrik Antonius and Gus Hansen.
Both players are having ridiculous starts to the year. Gus Hansen has made approximately $2.4 million dollars so far this month over 15,540 tracked hands. That's an unbelievable upswing, even for Gus Hansen.
Despite having an extraordinary start to the year, Hansen has been outdone by fellow Team Full Tilt member, Patrik Antonius. Antonius has had an unbelievable month so far, even by his lofty standards.
So far this month, Antonius is up over $2.92 million dollars over just 8,357 tracked hands.
That works out to an average of $349.40 in profit for every hand that he has played on the site so far this month.
Phil Ivey made $7.33 million dollars on Full Tilt Poker in all of 2008, the most of any player on the site. Antonius has made nearly half of that in just 18 days.
Not to say that Antonius won't have a pullback, as I am sure that he will. This is just to illustrate how ridiculous of an 18-day upswing that this has been for Antonius.
Not only is Antonius on a sick upswing, but he also finished Day 1A of the Aussie Millions main event as one of the chipleaders. Not a bad start to the month.
Source:
HighStakesDB
--
Filed Under:
Cash Game Results