Phil Ivey Has First Big Session of 2009
Published on 2009-01-16 05:30:17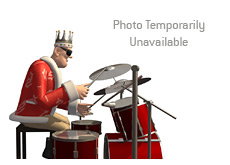 Sami "LarsLuzak" Kelopuro and Phil Ivey waged war on "GusHeaven" on Thursday afternoon. "GusHeaven" is one of the $500/$1000 No Limit Hold'em tables on Full Tilt Poker.
When the dust had settled, Phil Ivey left the table with a stack of over $670k after busting "LarsLuzak" in a $268k pot. This was Ivey's first big win of the year - he had gotten the year off to a slow start, dropping over $1.2 million dollars over the first 14 days of the month.
Give Kelopuro credit - he is not afraid to take on the very best players in the world, including Phil Ivey. Prior to Thursday's session, "LarsLuzak" had been up about $31k for the year on Full Tilt Poker.
Here is a recap of some of the bigger pots that were played between the two on Thursday:
1. A-K vs A-9.
The final hand of their session. Ivey was sitting with a stack of around $537k at this point, and "LarsLuzak" had about $135k.
After some pre-flop raising, the flop came K-10-A with two hearts. Ivey led out with a $14,000 bet, and "LarsLuzak" called.
The turn was the Nine of clubs. Ivey led out with a bet of $33,000, "LarsLuzak" pushed and Ivey made a quick call.
Ivey showed the A-K of diamonds for top two pair, while "LarsLuzak" showed the A-9 of hearts for two pair plus the nut flush draw. "LarsLuzak" would win the hand with another nine or a heart.
The river was the six of clubs, and Phil Ivey was shipped the $268k pot.
2. Pocket Aces vs Flush Draw.
The biggest hand of the session between the two ($406k).
Ivey is sitting with about $318k at this point, and "LarsLuzak" has about $203k.
After some pre-flop raising, there is $63k in the pot. The flop comes 6-9-3 with two spades.
Ivey bets out $44,000, "LarsLuzak" pushes and Ivey makes the call.
"LarsLuzak" shows the K-10 of spades for a flush draw, while Ivey shows A-A for an overpair.
The turn brings the King of clubs, which gives "LarsLuzak" a bunch more outs. Now he can win with a spade, a King or a 10.
The river is the harmless six of hearts, and Phil Ivey takes down the massive 406k pot.
Source:
HighStakesDB.com
--
Filed Under:
Cash Game Results