Ziigmund, Trex313 Off To Strong Starts in 2009
Published on 2009-01-11 06:58:32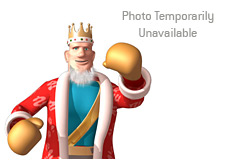 The high-stakes cash games on Full Tilt Poker have gotten off to a bit of a slow start in January. A number of the top players, including Phil Ivey, Tom Dwan and Patrik Antonius, have largely been absent from the site in 2009. Things will surely start to heat up over the next couple of weeks, as the "durrrr" challenge gets underway.
That being said, a couple of well-known players have still managed to do very well for themselves over the first 9 days of the month.
Ilari "Ziigmund" Sahamies has made himself $1.01 million dollars over just 1,301 tracked hands so far in January. Sahamies ended up making a total of $1.6 million dollars on Full Tilt in 2008, and he has nearly matched that total already in 2009. "Ziigmund" is prone to some very wild bankroll swings, and I am sure that we can expect more of the same in 2009.
Next up on the list - Hac "trex313" Dang, who has banked an impressive $840k over just 1,185 tracked hands this month. Dang also had a strong year in 2008, and was one of Full Tilt's most profitable players (+$3.28 million dollars). Dang is a freakishly consistent winner, and there is no reason to think that 2009 will be any different for "trex313".
Rounding out the top five you have:
3. Tom "durrrr" Dwan (+210k)
4. David "MR B 2 U SON" Benyamine (+152k)
5. "OnTheRize" (+144k)
A number of notable names have gotten off to slow starts in 2009.
Gus Hansen is leading the way so far this month, having dropped a total of $844k over 2,793 tracked hands. Hansen, like "Ziigmund", is an extremely volatile player who is prone to having million dollar swings in his bankroll.
Next up on the list - Phil Ivey, who has suffered a loss of $696k in 2009. I wouldn't expect Ivey to stay in the red for very long, as he rarely turns in losing months on the site.
The top five list of biggest losers so far in January is rounded out by:
3. Phil "OMGClayAiken" Galfond (-163k)
4. "tsarrast" (-158k)
5. Patrik Antonius (-145k)
The high-stakes action on Full Tilt has been a bit slow so far in January, however I would expect that business will begin to pick up in the second half of the month.
Source:
HighStakesDB
--
Filed Under:
Cash Game Results