Guy Laliberte's Accounts on Full Tilt Poker Down Millions of Dollars in 2008
Published on 2009-01-02 07:59:33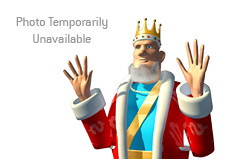 No one really knows just how many different accounts Guy Laliberte has used on Full Tilt Poker.
Based on style of play and things that other players have said at the tables, there is a pretty good chance that the following accounts belong to Laliberte:
lady marmelade
patatino
elmariachimacho
Bleachbum
noataima
There might be one account in that list that doesn't belong to Laliberte, but I'm pretty confident that at least four belong to him.
The losses that these accounts have sustained over the past couple of years on Full Tilt Poker are quite stunning.
Since the beginning of 2008, these accounts are down a combined $17.1 million dollars on Full Tilt Poker.
Go back to the beginning of 2007 and things are even uglier, as there are a combined $24.8 million in losses between these five accounts.
Since the beginning of 2007, the top 10 most profitable cash game players on Full Tilt have taken home approximately $44.3 million dollars.
Take Laliberte out of the picture, and suddenly 56% of their profits have been eliminated.
Whenever a Laliberte-linked account sits down, the table immediately fills up. When he leaves, the game usually insta-breaks.
Guy Laliberte is a billionaire, so don't feel too bad about his massive losses on the site over the past few years. The number represents a small fraction of his overall net worth - he clearly loves the game of poker, and doesn't really care about losing money. If he did, he would have quit a long time ago.
Laliberte clearly adds to the high-stakes games on Full Tilt Poker, mainly because he has a nearly unlimited bankroll and is not afraid to lose money.
I'm sure that we'll see plenty of Guy on Full Tilt Poker in 2009, despite the losses. At least that's what players like Ivey and Dwan are hoping for, considering how important Laliberte is to the high-stakes cash game economy on Full Tilt Poker.
--
Filed Under:
Player Profiles
|
Cash Game Results