Tom Dwan Up Over Five Million Dollars On Full Tilt Poker in 2008
Published on 2008-12-29 00:38:00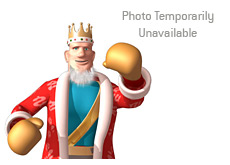 Tom Dwan, better known as "durrrr", is up over $2.2 million dollars on Full Tilt Poker so far in December.
A great deal of these profits have come over the last couple of days. "durrrr" has had a very big weekend, adding over a million dollars of profits to his totals for the year.
Including December's numbers, Dwan is currently up approximately $5.43 million dollars on FTP in 2008. This has come over 2,421 tracked sessions and 221,627 tracked hands. This figure is second only to Phil Ivey, who has banked over $7.5 million dollars on the site in 2008.
2008 has clearly been a great year for Dwan. He has firmly established himself on one of the top players in the world, both online and in "live" tournament and cash game play.
Dwan started out 2008 with a $226k cash in a $5k No Limit Hold'em event at the 2008 Borgata Winter Open. He then followed this up with a ninth place finish at the 2008 WPT World Championship that netted him an additional $184k.
In the summer, Dwan participated in his first-ever World Series of Poker and made it deep in two events - the $10k World Championship mixed event (8th place finish) and the $5k No Limit 2-7 Draw Lowball event (another 8th place finish).
Dwan also appeared on multiple episodes of "Poker After Dark" during 2008. Many people were impressed with his play on the show, especially during the "cash game" weeks. Dwan will be appearing on both the upcoming seasons of "Poker After Dark" and "High Stakes Poker".
All in all, another very impressive year for Dwan.
--
Filed Under:
Cash Game Results