World Record Week on Pokerstars
Published on 2008-12-27 09:23:28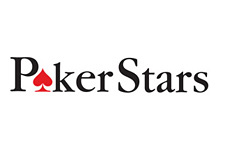 If you are going to be anywhere near a computer this weekend, then I would suggest heading on over to Pokerstars and taking advantage of some of the tournaments / promotions that they have running this weekend.
In case you haven't heard, Pokerstars will be attempting to earn themselves a spot in the Guinness Book of World Records by hosting the largest poker tournament EVER this weekend.
The attempt will take place on Sunday, December 28th at 15:30 ET. The tournament will have a guaranteed prize pool of $500k, and the buy-in will be just $11. If you are a micro-grinder, then this tournament will present you with an incredible chance to take down a massive score without investing too much of your bankroll. There will be a cap of 35,000 players for this event, which means that there will be $150k minimum added to the prize pool by Pokerstars.
There are already 31,837 players registered, so sign up NOW if you are thinking of playing! This tournament will certainly be filled to capacity by the time Sunday rolls around.
In honor of this historic event, Pokerstars has created a "World Record Week" that features a number of different promotions. Here they are, in no particular order:
1. The 25% Reload Bonus.
Pokerstars is offering a 25% reload bonus of up to $150 from now until the end of 2008.
The size of your bonus is based on the size of your first eligible deposit during this "bonus" period.
In order to qualify for the bonus, simply enter
PS25
when depositing.
You have up to six months to fully earn your bonus. According to Pokerstars, players must earn 20 VPPs per bonus dollar.
2. $1 Million Dollar Sunday Warm-Up.
Just like the title says - Pokerstars will be guaranteeing $1 million dollars in the Sunday Warm-Up this weekend.
3. 10k Player Sit and Go's.
Pokerstars is planning on running a series of 10,000 player sit and go's this weekend. According to Pokerstars, there will be "up to 10 tournaments" running during this weekend.
The Sit and Go's will have 10,000 players, and the buy-in will be $1. Pokerstars will also be adding $10,000 in prize money to each 10k player Sit and Go.
Again - a great chance for a micro-grinder to significantly increase their bankroll with a small investment.
4. $2.5 Million Guaranteed Sunday Million.
Self-explanatory - Pokerstars will be raising the guarantee on the Sunday Million to $2.5 million dollars this weekend.
There will also be a number of extra satellites into this event this weekend - be sure to visit the "Satellites" section of the tournament lobby for more information.
5. Milestone Hands.
From December 24th to December 31st, Pokerstars will be awarding cash to players participating in each millionth hand dealt on the site.
The amount of money awarded is based on the limit that the hand is dealt at and the VIP level of the players involved in the hand.
You can visit
this link
for more information on the promotion.
All in all, Pokerstars is definitely the spot this weekend.
Again - if you were thinking of playing in the Guinness World Record tournament, then I'd get on it and register right now. Time is running out.
--
Filed Under:
Poker Room News