Phil Galfond Up Over $1.6 Million Dollars on Full Tilt Poker in December
Published on 2008-12-17 17:51:55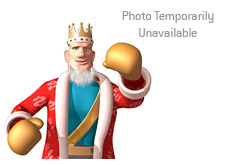 The list of the most profitable players on Full Tilt so far in December includes some very familiar names - names that have dominated the high-stakes games on the site all year.
At the top of the list you have Phil "OMGClayAiken" Galfond, who has banked just over $1.6 million dollars in the first 16 days of December. Galfond is currently just shy of the $5 million dollar total for the year ($4.99 million dollars). Not a bad year at all for Galfond, especially when you consider that 2008 included his first WSOP bracelet.
Next up on the list? Di "Urindanger" Dang, who has made over $1.16 million dollars this month. "Urindanger" is up over $4 million dollars in 2008. Di has done a bit better than his brother Hac "trex313" Dang this year, as Hac has made $3.3 million dollars. It doesn't matter in terms of the money though, as the two brothers share a bankroll. It's all about the bragging rights.
Patrik Antonius is third on the list, despite having only played 3,421 hands on the site so far this month. Antonius has still managed to make over $1.1 million dollars in December despite his light schedule, which works out to an impressive $321 of profit for every hand that he has played so far this month.
Tom "durrrr" Dwan is fourth on the list with a total profit of $956k over 10,894 hands. "durrrr" is up $4.16 million dollars on Full Tilt in 2008.
Rounding out the top five is Phil Ivey, who has made just over $914k so far in December. Ivey is far ahead of the pack when it comes to total profits over the full year - he currently sits at a total of $8.02 million dollars in profits for 2008. Does anyone actually think that Phil Ivey isn't the best poker player in the world?
Some other familiar names have done well in December, including: Brian Hastings (+700k), "world1969" (+424k) and "LarsLuzak" (+323k).
Those are the winners - now, onto the losers..
Ilari "Ziigmund" Sahamies is currently the biggest loser this month, having dropped over $1.8 million dollars in just 6,328 hands. Most of these losses came during one horrible session, which "Ziigmund" blamed on a nasty hangover. "Ziigmund" is now down $519k YTD.
Next up - David "MR B 2 U SON" Benyamine. Benyamine has dropped over $1.5 million dollars so far this month, and likely thinks that his new account is jinxed after his "red pro" deal with Full Tilt Poker ended.
"elmariachimacho" is third on the list, taking a $1.22 million dollar hit to the bankroll over the first 16 days of the month. Don't feel too bad though - "elmariachimacho" is rumored to be Guy Laliberte, so I am sure that he can afford the losses.
The top five list of losers is rounded out by Cole South (-885k) and "mastrblastr" (-477k).
Other well-known names who have not done well so far this month include: Isaac "luvtheWNBA" Haxton (-420k), Gus Hansen (-359k) and Eli Elezra (-196k).
Source:
HighStakesDB
--
Filed Under:
Cash Game Results