Phil "OMGClayAiken" Galfond Wins With Quad Fives over "LarsLuzak"
Published on 2008-12-02 12:42:04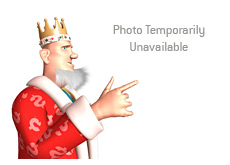 The high-stakes cash game action on Full Tilt Poker has picked up dramatically over the past few days, as a number of the biggest names seemed to have returned after being absent for much of November.
There were a number of big pots played on Monday, however one hand that involved Phil "OMGClayAiken" Galfond and Sami "LarsLuzak" Kelopuro really stood out. This hand took place on the $500/$1000 "Ivey Mix" Hold'em / PLO table, and was a Pot Limit Omaha hand.
The players at the table were: "Ziigmund", "OMGClayAiken", "LarsLuzak", "haemaelainen" and "trex313". "LarsLuzak" had the button, "haemaelainen" was in the SB and "trex313" was in the BB.
Before the hand, "OMGClayAiken" had $98,500 in front of him, and "LarsLuzak" had $262,300.
"OMGClayAiken" raised to $3,500, "LarsLuzak" called on the button, everyone else folded.
The flop came K-5-5. "OMGClayAiken" bet $4,600, "LarsLuzak" raised to $15,800, "OMGClayAiken" called for time, and then eventually called.
The turn brought the Queen of Diamonds. "OMGClayAiken" checked, "LarsLuzak" bet $28,500, "OMGClayAiken" requested time again, and finally decided on a call.
The river brought the Eight of Clubs. "OMGClayAiken" checked once again, "LarsLuzak" bet $97,100 and "OMGClayAiken" snap-called the bet that put him all-in.
"LarsLuzak" showed 7-J-K-K for a flopped full house.
"OMGClayAiken" showed 4-5-A-5 for flopped Quads and took down the $198k pot.
It wasn't the biggest hand ever, however the turn and river check by Galfond definitely made it worth mentioning (plus the fact that you had a flopped full house vs flopped quads in a $200k pot).
There were a couple of other big and noteworthy hands from Monday's action, including:
1. "durrrr" vs Patrik Antonius. $500/$1000 NLHE.
Patrik Antonius raises to $3,000 from the SB, "durrrr" calls in the BB.
The flop comes 5-4-4. "durrrr" checks, Antonius bets $5,000, "durrrr" raises to $14,600, Antonius re-raises, "durrrr" pushes all-in and Antonius calls, creating a $195k pot.
"durrrr" shows pocket Nines, while Antonius shows the 6-7 of hearts for the open-ended straight draw.
The turn brings the three of spades, giving Antonius the straight. Now Antonius has to avoid a four or nine to win the pot.
The river brings the King of clubs, and Antonius takes down the $195k pot.
2. "Ziigmund" vs "OMGClayAiken".  From the same "Ivey Mix" $500/$1000 Pot Limit Omaha table. The game is currently PLO.
The game is three-handed with "Ziigmund", "OMGClayAiken" and "LarsLuzak".
"Ziigmund" raises to $3,500 pre-flop, "OMGClayAiken" re-raises to $11,500 and "Ziigmund" calls.
The flop comes 3-A-3 with two spades.
"OMGClayAiken" bets $13,400. "Ziigmund" raises it up to $28,560. "OMGClayAiken" calls for time and then pushes all-in. It will be $60k more for "Ziigmund" if he wants to call. After some deliberation, "Ziigmund" decides to make the call.
"OMGClayAiken" shows J-Q-9-8 double-suited for a flush draw and a pair of threes. "Ziigmund" shows K-Q-A-Q for Aces and Threes, and has made an incredibly good call.
The turn and river miss both players, and "Ziigmund" takes down the $201k pot with Aces and Threes.
Those were the three hands that really stood out for me on Monday.
--
Filed Under:
Cash Game Results