Eli Elezra Finishes on Top of High-Stakes Cash Games on FTP in November
Published on 2008-12-01 14:56:57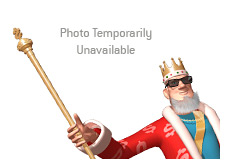 November is now in the books. Two familiar names led the way in high-stakes cash game action on Full Tilt Poker in November.
For once, the most profitable player wasn't Phil Ivey, Gus Hansen or David Benyamine. The two most profitable players in November were Eli Elezra and David Oppenheim.
Eli Elezra made over $1.3 million dollars in November over 14,308 tracked hands. Elezra banked an impressive $1.49 million dollars from the high-stakes HORSE games on FTP in November.
David Oppenheim was much the same story as Elezra. He also made all of his profits from HORSE, and rarely ventured outside of that game all month. Oppenheim finished November just short of the $1.1 million dollar mark.
"mastrblastr" was the third most profitable player on Full Tilt in November, banking an impressive $1.09 million dollars over just 7,489 hands. Most of this profit came during a single Thanksgiving morning session against "Ziigmund".
"Nuts78" finished the month in fourth place with a profit of $959k, while Phil Ivey rounded out the top five with a total profit of $777k. Does Phil Ivey ever lose? Since the beginning of 2008, Ivey is up over $7.1 million dollars on Full Tilt Poker. This is more than double the profit total of the next closest person on the list, Phil "OMGClayAiken" Galfond.
Some other familiar names also had strong months in November, including: Gus Hansen (+737k), "LarsLuzak" (+491k), "Ziigmund" (+400k) and Cole South (+369k). Gus Hansen and "Ziigmund" have both dug themselves out of substantial holes in 2008, and are now both comfortably above the seven figure profit mark on the year.
On the flip side, "lady marmelade" and John Juanda both finished the month of November seven figures into the red. Both dug themselves into a hole early in the month, and neither was able to dig themselves out.
"lady marmelade" finished the month with a total loss of $1.21 million dollars, while John Juanda finished over $1.05 million in the red.
Brian Hastings (-654k), "Nizot Skizared" (-516k) and "mrcall912" (-516k) rounded out the list of the top five biggest losers on Full Tilt in November.
Other familiar names who didn't fare so well in November included: David Singer (-374k), Isaac Baron (-207k) and Di "Urindanger" Dang (-120k).
As always, our data is provided by HighstakesDB.com.
Source:
HighStakesDB
--
Filed Under:
Cash Game Results