PokerVT Promo Code
Published on 2008-10-16 09:36:52
Poker VT Promo Code -->
THEKING
(Enter
THEKING
when signing up to receive a 20% discount off of your membership)
Poker VT is another addition to the already-crowded poker instructional site niche. Poker VT has an incredibly strong roster of talent that provide instruction to the Poker VT students, including the likes of Daniel Negreanu, Annette "Annette_15" Obrestad and Paul Wasicka. Other instructors include JC "PrtyPSux" Alvarado, Justin "Boosted J" Smith, Adam Junglen and Professor Charley Swayne.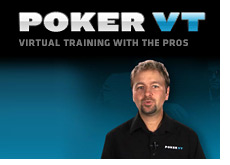 Poker VT seeks to distinguish itself from the competition in two ways. First, they employ top-notch talent as I have already mentioned. Within their stable of teachers you have: one of the top tournament players of all time (Daniel Negreanu), a World Series of Poker Europe champion (Annette Obrestad) and a World Series of Poker main event final table participant and National Heads Up Poker Champion (Paul Wasicka). This line-up will match the talent level of any other instructional poker site out there. Second, the site prides itself on its "advanced" technology and making the user experience as interactive as possible for the user.
The site is heavy on Daniel Negreanu content, which is definitely not a bad thing (he does have almost 11 million dollars in lifetime tournament cashes after all). The site offers Negreanu's "Custom Course on Hold'em", which is a comprehensive training course that beginning, intermediate and advanced players can use to hone their games. Negreanu will teach you his "Small Ball Strategy" that has made him so successful over the years.
In addition to that, you can enter the poker mind of Negreanu through his "Negreanu Analysis" content. Daniel will analyze real hands as they are being played, and let the user know whether the players involved in the hands are making good choices or bad choices. He will also take this analysis a step further and analyze a player's "thoughts", and will actually critique what the player is thinking at the time. This is certainly above and beyond what other sites are offering in terms of technology.
In addition to this content, you also have your training modules that are produced by the likes of Annette Obrestad, Paul Wasicka and Adam Junglen as they walk you through some of their online tournament and cash game play. There are also Q&A sessions with these players.
Poker VT also offers training modules by Professor Charley Swayne that cover the math involved in playing poker. According to the site, the curriculum for this course includes Hand Strength per # of opponents, probabilties and showdown percentages as well as Pre and Post Flop expected value.
There is plenty of content jammed into this site, and you really can't go wrong with the price. The site adds new content weekly, and according to their website adds 50 new "clips" every month. The site is currently offering 15% off of the activation fee as well as no charge for monthly access for the first 90 days that you are a member. After that, if you choose to continue, your monthly payments will be $29.99 per month.
POKER VT PROMO CODE
-->
THEKING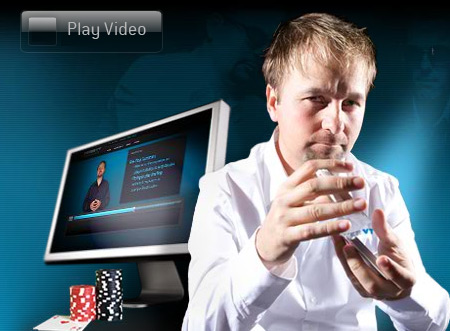 --
Filed Under:
Poker Bonus Promotions