Club WPT Bonus Codes
Published on 2008-10-05 09:27:24
Club WPT Bonus Code -->
THEKING
The World Poker Tour has teamed up with the Fox Sports Network to develop a new television show called ClubWPT.com. The purpose of this show? To market the website ClubWPT.com, which is a completely legal poker room (even legal within the United States).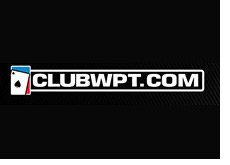 How does the site get around the rules and regulations that prevent other sites from marketing their services in the United States? Well, the business model of Club WPT is different than that of a site such as Full Tilt Poker or Pokerstars.com. There are no deposits and no buy-ins. Rather, you sign up to the site and pay a monthly fee, and in exchange you receive a certain number of "points" that you can use to buy into tournaments.
The tournaments are for real money. There are $20,000 tournaments, $1,000 tournaments, $500 tournaments, $200 tournaments, $50 tournaments, $20 tournaments and $10 tournaments. You can win real cash in these tournaments - the only difference is that you buy in with points, and not with real cash. This allows the company to get around some of the anti-gambling laws, as you are not depositing money - rather, you are paying a monthly subscription fee instead.
The site gives out over $100,000 in cash and prizes each month. In addition to that, they give you the opportunity to win seats to WSOP and WPT tournaments, as well as hosting daily $10 Poker freerolls for both members and guests.
The cost? $19.95 per month, or Quarterly at $53.85 for three months, or you can buy an annual membership for $179.40 for 12 months. The twelve month membership is the best value, but the $19.95 per month membership fee is better for those who are unsure about the product.
When you are signing up, make sure to enter
THEKING
when prompted for your bonus code.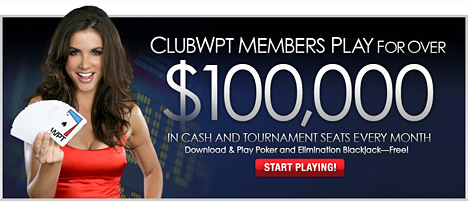 --
Filed Under:
Poker Bonus Promotions