Published on 2008-10-02 02:29:29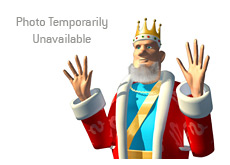 Thanks to an outstanding last day of the month, Phil Ivey ended up as the biggest winner in the high stakes cash games on Full Tilt Poker in September. When all was said and done, Ivey ended up with a total profit of $2.2 million dollars over 29,756 hands, which was one of the biggest single-month wins of all time on Full Tilt Poker. A total of five players made over seven figures on Full Tilt Poker in September - Phil Ivey (+$2.2 million), "howisitfeellike" (+$1.72 million), "Ziigmund" (+$1.348 million), David Benyamine (+$1.28 million) and Patrik Antonius (+$1.17 million).
Phil Ivey got off to a scorching start in September, banking over $1.2 million dollars in total profits in just two days. After that he tailed off, but ended up posting a one million dollar one-day gain to close out the month, which pushed him over the $2 million dollar mark for September.
According to HighStakesDB (link below), Ivey posted a one-day gain of $1.016 million dollars on September 30th. This included almost $500k in profits at the high stakes NLHE tables, and an additional $500k in profits split between Pot Limit Omaha, Omaha Hi/Lo and HORSE.
Ivey won two particularly big pots on Tuesday, including:
A $287k pot at "RailHeaven" against Hac "trex313" Dang. "trex313" raised from the button with pocket fours, Ivey re-raised from the Big Blind holding A-5 offsuit, and "trex313" called. The flop came 2-10-4, giving "trex313" a set and Ivey the gutshot straight draw. Ivey bet and "trex313" called. The turn was the three of spades, giving Ivey a straight. Both players checked the turn and then got the rest of their money in the middle after the seven of diamonds hit the river. Ivey took down the large $287k pot.
The biggest pot for Ivey on Tuesday was a hand against "lady marmelade" at the "RailHeaven" NLHE table. "lady marmelade" is widely rumored to be billionaire Guy Laliberte.
Anyways, this hand was fairly straightforward. "lady marmelade" and Ivey got into a pre-flop raising war and were both soon all-in. "lady marmelade" held pocket Kings, but Ivey held pocket Aces. The Aces held up, and Ivey was shipped the $440k pot.
With his strong showing in September, Phil Ivey now has a total profit of $4.4 million dollars on Full Tilt Poker since the beginning of 2008. This is about $350k less than David Benyamine, who is currently sitting atop the cash game leaderboard.
Since the beginning of 2007 (based on the hands that HighStakesDB has tracked), Ivey is on top with a total profit of $6.4 million dollars in the high stakes cash games on Full Tilt Poker. Benyamine is in second with $5.9 million in profits, while Di "Urindanger" Dang is in third with a profit of $3.625 million dollars.
Given that Phil Ivey also won the FTP Million Dollar Cash Game 10 days ago for more than $500k, I would say that September was a pretty good month for Ivey.
Source:
HighStakesDB
--
Filed Under:
Cash Game Results