Published on 2008-09-15 06:53:30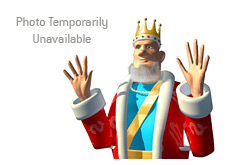 September is not even half over, and already there are three players who have made a million dollars worth of profits in the high stakes cash games on Full Tilt Poker. They are: Phil Ivey, David Benyamine and Hac "trex313" Dang.
Phil Ivey is far out in front with a total profit of just over $1.853 million dollars. David Benyamine, fresh off of an amazing one-day performance on "RailHeaven" that saw him leave the table with a near million dollar stack, is up $999k in May so far. Hac "trex313" Dang, who is a frequent participant in the "RailHeaven" games as well on FTP, is up $999k as well.
These three players are the three winningest players on Full Tilt Poker year to date as well. David Benyamine has earned an estimated $4.475 million on the site since January 1st, 2008, Phil Ivey has made approximately $4.02 million, and "trex313" has banked around $2.84 million dollars.
The always-volatile "Ziigmund" has had an upswing this month, making an estimated $477k, while "The_Houdini" rounds out the top five with a total profit of $370k.
The biggest loser so far in September is "elmariachimacho", who has dropped an estimated $759k over 6,275 hands.
Next up on the list is "theASHMAN103", who has seen his bankroll take a $645k hit in September over 6,101 tracked hands. "patatino", widely rumored to be an account that is used by Guy Laliberte, has lost an estimated $587k in September. "patatino" has been a fixture in the big $500/$1000 NLHE games that have been running in September, and this loss came despite a session on "RailHeaven" where "patatino" banked over $500k.
The bottom five so far in September is rounded out by "LoLiNa" (-556k) and "pr1nnyraid" (-555k).
These results include the first 13 days of September, and as always are provided by HighStakesDB.
Source:
HighStakesDB
--
Filed Under:
Cash Game Results