Published on 2008-09-10 09:19:47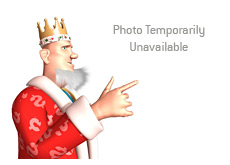 Few players have been able to match the consistently great play of Chris "SLOPPYKLOD" Klodnicki this summer.
Not only has he done extremely well for himself online, but he also had an extremely impressive showing at the World Series of Poker. Klodnicki had three total cashes at the event, including a second place finish in the $1500 RAZZ event for $97k (Barry Greenstein eventually won the event) and a 12th place finish in the Main Event for almost $600k.
Klodnicki has also been dominating online this summer. Earlier tonight, he took down the Super Tuesday event on Pokerstars for $78,000. "SLOPPYKLOD" dominated the final table, and the outcome was never really in doubt.
This victory puts the finishing touches on an extremely successful run online for Klodnicki since the beginning of June. Since June 1st, Klodnicki has taken down the $109R event on Pokerstars three times; once for $39k, once for $24k and once for $45k. He also made the final table of that event a number of times as well during that time period, including a couple of fifth place finishes and a sixth place finish.
Klodnicki, who plays under the alias "MrDoggy" on Full Tilt Poker, also finished second in the $1k Monday event on Full Tilt Poker on June 24th, collecting almost $60k in the process.
"SLOPPYKLOD" has had an exceptional summer, but this wasn't just a random hot streak - Klodnicki has been achieving success online for a while now. He has a number of impressive victories under his belt, including a win in the $1k Monday on Full Tilt Poker for $84,250, and multiple other victories in rebuy events on Full Tilt Poker and Pokerstars.
Chris "SLOPPYKLOD" Klodnicki is an extremely strong and consistent player who has a very bright future in front of him.
--
Filed Under:
Online Poker Tournament Results