Published on 2008-09-09 10:26:10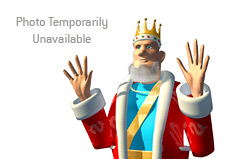 Summer is definitely over on Full Tilt Poker as the action has picked up considerably in the past few weeks. Phil Ivey has found himself in the center of most of the action, engaging in a number of high-profile matches against the likes of Tom "durrrr" Dwan and David Benyamine. For the most part, Phil Ivey has come out on top, racking up a total profit of $1.32 million dollars in just seven days. Ivey has stated that he will be playing much more online in the near future, and the high stakes cash games should be much better off because of it. Even though Ivey is one of the best players in the world, people love engaging in battle with him online.
There is a huge gap between Phil Ivey and the second most profitable player on Full Tilt Poker in September, which is Phil "OMGClayAiken" Galfond. Galfond has had a great month, adding just over $510k to his bankroll. To give you an idea of how hot Ivey has been to start September, he has earned a staggering $800k+ more than Galfond, who is off to a blistering start himself this month.
Peter W Jepsen, fresh off of a high-profile $500/$1000 battle against Tom "durrrr" Dwan (which led to accusations that it was actually "Lars Luzak" playing on Jepsen's account), is currently in third place with a total profit of $380k for September. David Benyamine, who always seems to be having a strong month, is up $380k so far in September, while Hac "trex313" Dang has earned $263k. "slaktarn", who just took down the $25k HU PLO Championship on Full Tilt Poker, has earned $229k this month (in addition to his big win in the heads-up tournament).
The top ten is rounded out by "stuckmyass" (+210k), "howisitfeellike" (+207k), "dingepling" (+176k) and Thomas Wahlroos (+148k).
On the opposite end of the spectrum we have "theASHMAN103", who has dropped a total of $609k so far this month. A great deal of these losses have come in the high stakes Omaha Hi/Lo games which have been running frequently on Full Tilt this month.
Some very familiar names are included in the list of the top losers on Full Tilt so far in September. They include:
Di "Urindanger" Dang (-441k), "LoLiNa" (-420k), Brian Hastings (-293k), Tom "durrrr" Dwan (-291k) and "Ziigmund" (-193k). Dwan and Ivey had an early-morning "Thunderdome" session on Tuesday morning with Dwan seemingly getting the best of Ivey, so I would expect Dwan's numbers to improve when that session is calculated.
Phil Ivey's presence is great for the high stakes cash games on Full Tilt Poker. He has had some epic battles already this month, and I am sure that there are many more on the way.
Source:
HighStakesDB
--
Filed Under:
Cash Game Results