Published on 2008-08-17 06:45:16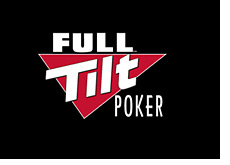 942 entered into the $2500, two-day No Limit Hold'em event (FTOPS Event #22) on Saturday. Play has now been paused with 73 people remaining and will pick up on Sunday afternoon. The event had a $2 million dollar guarantee and was hosted by Patrik Antonius - as mentioned, 942 people ended up entering, which meant that the total prize pool ended up just north of $2.3 million dollars. The winner of the event will take home just over $540k.
"negroblanco" is currently leading the event heading into the final day. He has about 25k in chips more than his closest competitor, "hendrenmob1". "jobless23", "OJ Limpsin" and "TheAsianVampire" round out the top five. All of the remaining 73 players are guaranteed at least $4710 at this point.
Tony G is hovering near the top of the leaderboard. He currently possesses a 125k stack, which is good for seventh place. Erich Kollmann, a "red" Full Tilt pro, is in seventh place with a stack of 102k.
Other notable names still alive in the tournament include:
"PLAYM0NEYPR0" - 44,585
"Ozzy87" - 38,566
David Benyamine - 32,747
"traheho" - 23,200
"busto_soon" - 21,308
"Tmay420" - 18,869
Day 2 will start at 14:00 ET, and will play down until a winner is crowned.
This is the largest ever prize pool in this event, narrowly edging out the $2,247,500 FTOPS VIII prize pool (a tournament that was ultimately won by "Halfrek").
We'll have coverage of this event, plus the FTOPS Main Event, late Sunday night / early Monday morning.
--
Filed Under:
Online Poker Tournament Results