Published on 2008-08-15 04:55:43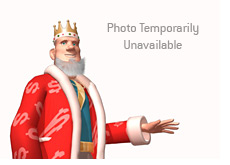 Phil Hellmuth is easily the most polarizing figure in poker today. Either people really like him (mainly due to his incredible tournament success which includes 11 World Series of Poker bracelets and over $10.5 million in lifetime cashes) or really hate him (mainly due to his excessive whining, moaning and complaining at the tables.
There is not much going on in the poker world right now, so I went through and put together a list of Phil Hellmuth's biggest blowups (that were caught on tape). This is not a comprehensive list - I'm sure that I am missing some memorable moments. These are just the moments that stood out in my mind:
1. Poker After Dark. Phil has a decision to make in a hand against Annie Duke, and loses his mind when others at the table won't stop talking.
2. Hellmuth vs Duke, Part 2. Heads-up at the 2004 WSOP Tournament of Champions. Phil is tilting like crazy already at this point, and proceeds to lose it after Duke captures the title (and the $2 million dollars). Duke is in tears, overcome by joy, while Hellmuth embarks on a memorable tirade.
3. Hellmuth vs Tom "durrrr" Dwan. After taking a bad beat at the 2008 National Heads-Up Poker Championship, Hellmuth decides to dish out a few choice words for the online phenom. "durrrr" doesn't back down, and issues a heads-up challenge of his own.
4. 2005 World Series of Poker Main Event. Phil Hellmuth has his all-in opponent dominated before the flop, and is looking to be in great shape - until the river. This confrontation included the famous line - "The guy can't even spell poker."
5. Hellmuth vs Negreanu on High Stakes Poker. Negreanu completely outplayed Hellmuth in this hand, from start to finish. When Hellmuth saw Negreanu's winning hand, he lost his cool.
6. 1999 World Series of Poker. Hellmuth's A/K is no match for his opponent's Q/J, and Hellmuth is not at all pleased to be hitting the rail.
7. Phil Hellmuth vs Bryan Brandon on High Stakes Poker. Brandon spikes a third seven on the river, and wins a big pot against Hellmuth. Hellmuth declares - "I played the hand like a genius, that's what I do."
8. Hellmuth vs Lederer on Poker After Dark. "I play so far above the rim against these guys." Hellmuth loses another hand on the river, this time to Howard Lederer on Poker After Dark.
9. Another Phil Hellmuth blowup on Poker After Dark.
10. Sam Farha vs Phil Hellmuth at the 2003 World Series of Poker. Sam Farha, who eventually went on to finish second in the 2003 World Series of Poker main event, beats Hellmuth with his Q/J suited.
--
Filed Under:
Poker on TV
|
Miscellaneous Poker Articles