Published on 2008-08-12 04:36:02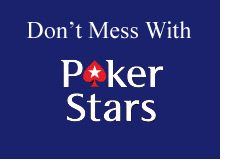 Natalie "TheV0id" Teltscher withdrew her lawsuit against Pokerstars after "admitting that she hadn't played" on the account, according to a Pokerstars press release. She has also "agreed to contribute a sum towards the legal costs incurred by Pokerstars in this matter."
You may remember "TheV0id". This account won the 2007 WCOOP Main Event, outlasting almost 3000 other players to take down the $1.378 million dollar first place prize (well, $1.2 million after a deal was cut).
Some people questioned the accounts lack of playing history at the time.
Pokerstars, as is their policy with all participants of major final tables on their site, investigated the account. They noticed something, and soon announced that they were conducting a thorough investigation of "TheV0id".
Word soon surfaced that the account belonged to Natalie Teltscher, sister of poker pro Mark Teltscher.
After weeks of investigation, Pokerstars announced that they were disqualifying and banning "TheV0id", and that her tournament winnings would be confiscated and re-distributed. "ka$ino" was bumped up from #2 to #1 and announced as the 2007 WCOOP main event winner.
Natalie Teltscher and her legal team soon filed a lawsuit against Pokerstars in the Isle of Man, demanding full payment of the $1.2 million dollars that they claimed was rightfully hers.
According to Pokerstars, the company had undeniable proof that Ms. Teltscher hadn't been the person playing as "TheV0id" at the 2007 WCOOP. Pokerstars went on to say that "when faced with the results of Pokerstars' investigation, she eventually admitted that she hadn't played".
Don't mess with Pokerstars.
Cardplayer.com has the full press release
from Pokerstars - I have also included it below:
"PokerStars is pleased to announce that Natalie Teltscher has
recently withdrawn her claim in the Isle of Man Courts against
PokerStars. Furthermore, in discontinuing her claim, she has agreed to
contribute a sum towards the legal costs incurred by PokerStars in this
matter.
Ms Teltscher brought her claim against PokerStars because she was
disqualified from first place of the 2007 WCOOP Main Event after
PokerStars internal investigations demonstrated beyond doubt that she
had not played on the account. On her disqualification all other
players were moved one place higher in the prize table and the money
confiscated from her account, TheV0id, was redistributed in full,
according to the amended tournament placings.
Ms Teltscher initially claimed that she had played the account.
However, when faced with the results from PokerStars' investigation she
eventually admitted she hadn't played.
The decision of Ms Teltscher to withdraw her claim fully vindicates
PokerStars' decision to disqualify her from the tournament and
subsequently defend the claim, actions which were taken in order to
protect the integrity of the games on offer at PokerStars."
--
Filed Under:
Online Poker Scandals
|
Poker Room News