Published on 2008-06-21 08:56:00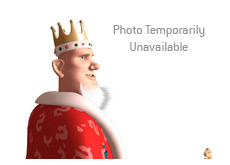 David Benyamine continues to have a fantastic year on Full Tilt Poker. Benyamine currently sits with a total profit of $668k in June, which puts him at the top of the list for the month. "ICallSoWhat" was sitting with a million dollar plus profit for at least a week, but suffered a $500k loss on Friday and has relinquished his number one spot. Benyamine is currently sitting with a total profit of $2.87 million dollars in 2008.
Patrick Antonius, fresh off of signing a contract with Full Tilt Poker, is currently second on the list in June, with a total profit of $640k. Antonius, formally known as "FinddaGrind" on Full Tilt Poker, called out some of the top young online players earlier this month, saying that they were avoiding him. "pr1nnyraid" seems to have taken him up on the challenge, as the two have squared off a couple of times this month.
The top ten list of the biggest winners on Full Tilt (counting No Limit Hold'em and Pot Limit Omaha) is littered with familiar names. "ICallSoWhat", the biggest winner on the site in 2008, is still up $535k after his sizable loss on Friday. "ICallSoWhat", according to HighStakesDB, is currently up over $3.9 million dollars on the year. "CHUFTY" is the third biggest winner on the site in June, and the third biggest overall winner on Full Tilt since the beginning of 2008. "CHUFTY" has won $539k so far in June, and over $2.2 million dollars on the year.
Other familiar names having good months so far include: Hac "trex313" Dang (+$395k), Cole South (+$388k), "pr1nnyraid" (+$296k), Phil Ivey (+$273k) and Phil "OMGClayAiken" Galfond (+$192k). Galfond is having a great month - not only is he up nearly $200k on FTP in June, but he also won over $800k and a WSOP bracelet when he took down the $5k plus Rebuys Pot Limit Omaha event.
The top ten list of biggest losers in June is topped by "Ziigmund", who is currently down over $786k on the month. "Ziigmund" employs a hyper-aggressive style that sees him undergo massive swings.
"lady marmelade" is currently the second biggest loser on the site in June, having dropped a total of $389k. "lady marmelade" seems to top this list every month, so it's no surprise that this player is the biggest loser on FTP so far in 2008, having dropped over $2.4 million dollars.
Brian "tsarrast" Rast, who recently finished 9th in the $5k PLO rebuys event for $84k, is currently the third biggest loser on the month with a total loss of $349k. Isaac "the guru 11" Baron is in fourth with a total loss of $328k, and "FinddaGrind", the old alias used by Patrik Antonius before he signed his deal with FTP, is currently in fifth with a total loss of $320k.
The remainder of the top ten losers includes some familiar names, including Tom "durrrr" Dwan (-$198k) and "SteveSung" (-$197k).
Source:
HighStakesDB
--
Filed Under:
Cash Game Results