Published on 2008-06-11 12:09:09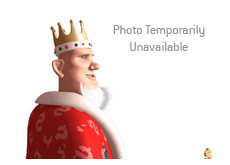 What do you do if you make the final table of a World Series of Poker event and have a chance to win your first bracelet?
Most people will head back to their hotel rooms or Las Vegas residences and relax. They might think over the big hands of the day, and devise a strategy on how they plan to play the final table. They'll likely head to bed early, wanting to shake off the fatigue that comes from a long day of play. They'll want to wake up fresh and rested so that they can get to the tournament early and get themselves mentally prepared for the final table.
That's most people. That's not David Benyamine.
What does David Benyamine do on the eve on an appearance at a WSOP final table? He immediately logs onto Full Tilt Poker and starts playing in any big game that is running. $200/$400 Pot Limit Omaha games. A heads-up $1k/$2k Omaha Hi/Lo battle against Gus Hansen. A brief appearance at a high-stakes No Limit Hold'em game.
As of right now, it is currently 4:35 am PST and David Benyamine is currently embroiled in two heads-up battles - one against "Ziigmund" at $200/$400 Pot Limit Omaha, and another against Gus Hansen at $1000/$2000 Omaha Hi/Low.
Mere hours before he appears at the $5k No Limit 2-7 Draw w/ Rebuys final table, Benyamine is still playing on Full Tilt Poker. He is known for having incredible stamina at the poker tables, and has been known to play for days at a time. Considering that the final table starts in just 10 1/2 hours, this is either really impressive or really foolish. But it's David Benyamine, so you can't be all that surprised.
--
Filed Under:
Cash Game Results