Published on 2008-06-09 23:54:41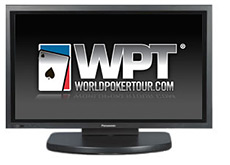 After receiving a one-time extension to decide whether or not they wanted to pick up the seventh season of the World Poker Tour, GSN decided not to pick up their exclusive option, letting the new June 7th deadline come and go. The WPT put out a press release on Monday morning, announcing that they were "in discussions" with several major networks to broadcast the seventh season of the show. The deadline for GSN to decide on the seventh season of the show was originally May 24th, but the World Poker Tour decided to give GSN until June 7th to decide.
GSN CEO David Goldhill said that the WPT had been a great partner, and that they are continuing discussions with the World Poker Tour. Goldhill went on to say that GSN may broadcast "parts" of Season 7. To me, this translates into: "We let our current deal lapse because we feel that it is too expensive, plus the WPT didn't bring the influx of younger viewers that we had hoped for. We might want to broadcast the WPT again, but at much more favorable terms to us."
World Poker Tour's publicly traded stock (WPTE) didn't react much to the news, trading down 1 cent to close the day at $1.15. The entire company now has a valuation of just over $23.5 million dollars. People seem to have simply forgotten about WPTE - only 12,600 shares traded today.
This news almost certainly seals the fate of "High Stakes Poker" as well. A new season of the show has not been filmed.
It will be interesting to see where the World Poker Tour ends up. They need to make a move fast, as the lack of a signed TV deal will just weigh on the company's publicly trade stock. Considering that the stock is already nearing penny stock status, they don't have all that much time. Will the financial terms of their new agreement be on par with their GSN deal, or will the company have to take yet another hit to its revenues?
--
Filed Under:
Poker on TV