Published on 2008-05-29 11:09:58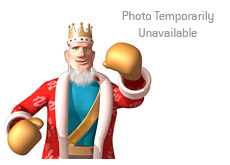 David Benyamine is crushing the high stakes games on Full Tilt Poker so far in May, and is up an estimated $2.01 million dollars on the month. His Pot Limit Omaha numbers are even better, as he up an estimated $2.25 million in PLO over 23,983 hands. Mixed games are not included in these statistics. Benyamine is now up an estimated $2.73 million dollars on FTP since the beginning of 2008.
"Ziigmund" is also having a strong May, having posted a total profit of $1.285 million dollars so far on the month. What's even more impressive is that $525k of this profit has come from No Limit Hold'em, which is typically his weaker game. "Ziigmund" has had the second best month of anyone on the site in May, but is still over $700k behind the first-place Benyamine.
"ICallSoWhat" is having yet another strong month, having banked an estimated $684k in profits in May. "ICallSoWhat" is currently the big winner on the site in 2008, having earned approximately $3.44 million dollars over 80,186 hands in 2008.
The fourth and fifth spots on the list belong to Cole South and "SteveSung", who have banked $590k and $534k respectively in May. The top ten list contains some more familiar names, including Isaac "the guru 11" Baron (+410k), Phil Ivey (+408k) and Tom "durrrr" Dwan (+381k).
"lady marmelade" is currently the biggest loser on the site in May, having dropped a staggering $1.1 million dollars over just 11,522 hands. This means that "lady marmelade" has lost $95.47 for every hand that they have played so far in May. The year-to-date numbers are even uglier - "lady marmelade" has dropped just shy of two million dollars on the site in 2008.
Eric Liu has dropped an estimated $623k on the site in May, while "EURO32PLYR" has lost $571k. "Ugadabugada" (-542k) and "trex313" (-399k) round out the top five list of losers.
As always, this data has been provided by
HighStakesDB.com
.
--
Filed Under:
Cash Game Results