Published on 2008-03-21 00:25:29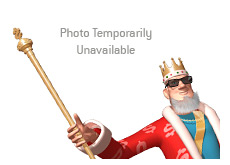 In case you haven't been following the poker world that closely over the past month or so, there are three heads-up challenges that may or may not go down.
First you have Phil Hellmuth Jr. vs Tom "durrrr" Dwan. These two faced off against each other at the 2008 National Heads-Up Poker Championships. Their match only lasted three hands. All of the chips got into the middle with Dwan holding pocket tens and Hellmuth holding pocket aces. Dwan hit his two-outer and Hellmuth was eliminated from the tournament. As you can probably imagine, Hellmuth wasn't too happy and started lecturing Dwan on how bad his play was. Dwan immediately responded by challenging Hellmuth to a heads-up match.
Then you have the proposed Brunson vs Antonius showdown. Brunson said that he would "swim a river" to play any of the "Internet stars" in a "real cash game". Someone relayed this comment to Antonius, instead saying that Brunson had stated he would "swim a river" to play Antonius in a real cash game. Antonius responded in the latest edition of Cardplayer magazine by saying that he would play Brunson heads-up "in any game" for "any amount". Brunson, certainly never one to back down from a challenge, said that he would definitely play for a "very large" amount of money, but only if he could pick the games that were played. Antonius responded in his blog, saying that he was looking forward to the challenge of playing Brunson heads-up, so it appears as though this match will go forward.
Lastly you have four of the top Finnish poker players in the world taking part in a "team" heads-up challenge, according to Antonius's blog. The challenge came about after a night of drinking while three of the players (Antonius, Ziigmund and KObyTAPOUT) were on vacation in Nice, France. "KObyTAPOUT" insisted that he was the best heads-up PLO player in the world, "Ziigmund" strongly disagreed, and a heads-up challenge was proposed. Antonius wanted in as well, so they decided to make it a team challenge. The problem was finding a fourth player. They decided on "Lars Luzak", who agreed to take part in the challenge. So you will have a team of Antonius and "Ziigmund" taking on "KObyTAPOUT" and "LarsLuzak" on Martins Poker. Antonius will face "LarsLuzak" in heads-up No Limit Hold'em (200 BB starting stacks), while "KObyTAPOUT" will face "Ziigmund" in a heads-up Pot Limit Omaha challenge. If the teams split the two matches, then Antonius will face off against "KObyTAPOUT" in a winner-take-all PLO match to decide the "champions". Obviously there would be a lot of money given to the winners of this challenge by the other side.
Three interesting heads-up challenges. In my opinion, only two of the match-ups will actually take place. I don't think that the Dwan/Hellmuth battle will ever happen. Maybe I'm wrong, but I think that Hellmuth will play the "I'm way too busy to play" card. He really doesn't have much to gain from this match-up. You would have a hard time making a case that he has much of an edge, if any, over Dwan. Sure he has 11 WSOP bracelets, but Dwan is still one of the top players in the world, especially in heads-up cash games. I think that this proposed match-up will fizzle out and fade away.
The other two match-ups will almost definitely happen. I would expect that the "Finnish Heads-Up Challenge" will happen sometime over the next few weeks, while the Antonius - Brunson match will likely happen during the World Series of Poker. Dwan / Hellmuth? Don't bet on it.
--
Filed Under:
Cash Game Results
|
Poker on TV