Published on 2008-02-17 00:43:49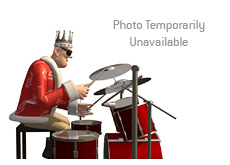 The high stakes cash games on Full Tilt Poker have really been heating up in the past week or so, and Phil Ivey has been right in the thick of things.
Ivey, known for his extremely short online sessions, has been putting in some more hours than usual lately. He is on pace to play over 13,000 hands on Full Tilt in February, which is quite a bit for Ivey.
Phil Ivey has had some tremendous swings so far this month. Early in the month, he was down at least a half a million dollars when you combine both the No Limit Hold'em and Pot Limit Omaha results. Then a couple of days ago, his day got off to a very bad start when he dropped another chunk of his money to "Ziigmund" in the heads up $500/$1000 Pot Limit Omaha game. After "Ziigmund" busted Ivey on the PLO table, Ivey made his way over to the $500/$1000 No Limit Hold'em table to play "seda1", a player that he has been grappling with quite regularly this month. He battled "seda1" for a bit and then headed back over to put in some more hands against "Ziigmund". This is where his turnaround for the month began. He proceeded to lay an absolute beating on Ziigmund, winning just shy of $600k. Then, Ivey went on to take another $100k from "Durrrr", and suddenly Ivey was the biggest winner on Full Tilt Poker in the month of February in Pot Limit Omaha, with a total profit of $620k for the month. He is up $40k on the month overall on the site, as he has dropped over $580k playing No Limit Hold'em. Still, quite the turnaround for Ivey.
As mentioned, "Ziigmund" took a beating at the hands of Ivey and saw his very respectable $300k profit for the month turn into a total loss of $320k. This comes with the territory though - if you are an ultra-aggressive high stakes PLO player, then you are going to have to expect some major swings. "Ziigmund" seems to love playing Ivey, and I would expect these two to go at it some more this month.
"Trex313" continues to have a solid month, as he is currently on top of the list of biggest earners in No Limit Hold'em in February (+$350k) and the second biggest earner for the month in Pot Limit Omaha (+$414k). "Trex313" and his brother "Urindanger" are likely two of the most feared players on the site, and many players, even pros, will steer clear.
"CHUFTY", a very strong Pot Limit Omaha player who plays quite frequently on Pokerstars as well, has surged to the top of the profits leaderboard in February, booking a total win of $344k on the month in PLO. "Eila" and "MrSmokey1" round out the top five biggest earning PLO players on the site in February.
The biggest PLO losers so far in February? "Dustin Dirksen" tops that list with a total loss of over $450k for the month. He is followed by the always swingy Gus Hansen who has booked a total loss of $444k for February. "the guru 11", aka "westmenloAA", has dropped $324k, "MUCKEMSAYUHH" has dropped $323k and as mentioned, Ziigmund has dropped $320k for far in February.
As mentioned, "trex313" tops the list of biggest earning No Limit Hold'em players on the site in February with a total profit of $350k. Tom "durrrr" Dwan is next on the list with a profit of $311k, followed by "seda1" with a gain of $227k (at the hands of Phil Ivey) and "MUCKEMSAYUHH" with a total profit of $143k.
Aside from Ivey dropping $580k, there is nothing too spectacular in the list of biggest NLHE losers so far in February. "Genius28" has dropped almost $190k and "Adzizzy124", aka "ADZ124" on Pokerstars, has dropped $64k.
I would expect that the high stakes action on the site will continue to heat up as we continue into the spring. January was an extremely heavy travel month for most players and I would expect that more players will be putting in hours online as the World Series of Poker approaches.
Source:
Highstakesdb
--
Filed Under:
Cash Game Results