Published on 2008-01-19 06:36:46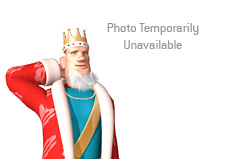 A few months ago, Tony G spoke about a night playing high stakes Pot Limit Omaha in Russia. According to Tony, poker is becoming extremely popular in Russia, especially Pot Limit Omaha. Apparently the games in Russia are much bigger than the largest games in Las Vegas, resulting in some monster pots and one-night swings. Tony G says that most at these high limit PLO games in Russia have money to burn and love to gamble, making it a very good situation to make money in if you can withstand the swings.
Anyways, on that night Tony G made five million dollars after hitting a high of seven million. He details one particular hand on his blog where he got all-in holding the nut flush draw after a flop of 10-7-6, with both of his opponents holding the nut straight. The turn and river were both diamonds, and Tony scooped the $3.15 million dollar pot. You can
read the detailed explanation of the hand here
on Tony's blog.
Anyways, Tony G was the guest of Pokerroad Radio on January 16th and revealed that he is currently up about $8 million dollars in the last quarter playing cash games. Tony has revealed in the past that he gets invited to play in private cash games all over the world with his "clients", so one would assume that his profits would include these private games and the high limit PLO games in Russia.
Click here to listen to the Tony G interview
on Pokerroad.
Tony seems to be following the lead of Barry Greenstein, giving away his tournament winnings to charity and making his living from high limit cash games. He might come off as a bit of a buffoon in some of his famous Youtube clips, but he is likely one of the top live cash game players in the world.
--
Filed Under:
Cash Game Results