Published on 2008-01-11 09:55:11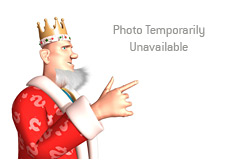 After just nine days of action in the high stakes Pot Limit Omaha games on Full Tilt Poker, "Dustin Dirksen" and "FinddaGrind" are both off to strong starts.
"Dustin Dirksen" is currently leading the way with over $550k in total profits over 6118 hands. He has been chewing up his opponents so far in 2008, winning particularly big pots against "La Key U" and "Luck123."
"FinddaGrind" has made just over $400k so far in the high stakes PLO games on Full Tilt Poker so far in 2008. For those of you who don't know, "FinddaGrind" is the alias that is currently being used by Patrik Antonius on Full Tilt. "FinddaGrind" has won some monster pots so far in 2008 off of "Cacambo" and Markus Golser.
Other players that have had strong starts to 2008 in the high limit PLO games on FTP include "DaFool", "Pokerface McGee" and "Ziigmund."
Surprisingly enough, Brad Booth is currently the 7th biggest winner so far in 2008, banking just under $170k in profits over 19 sessions. Booth had an admittedly rough 2007, so this influx of cash will no doubt be a welcome addition to his bankroll. Brian "sbrugby" Townsend also appears on the top ten winners list with just over $100k in profits over 15 sessions.
Now to the top ten losers so far in 2008 (it's early I know, but there has been plenty of high stakes action so far in January.) "durrrr", fresh off of his large live cash, is currently down the most money in 2008 in the PLO games with a total loss of just over $400k. Gus Hansen is in second with a loss of $374k.
"noataima" is currently the third biggest loser, with just over $340k in losses so far in 2008. This should come as absolutely no surprise to anyone, as "noataima" was the biggest loser on FTP last year in both the high limit NLHE and PLO games.
"kinexxx" is fourth on the list with a loss of $198k. Don't feel bad though, as "kinexxx" is currently the biggest winner in the NLHE high limit games with a total profit of $332k.
The high limit games on Full Tilt Poker have been good so far in 2008, and we only hope that they continue.
Source:
Highstakesdb
--
Filed Under:
Cash Game Results