Published on 2007-12-29 06:22:46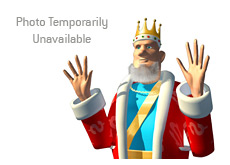 Tom Dwan plays under several different aliases.
He is best known as "durrrr" on Full Tilt Poker, but he also puts in some hours on Pokerstars as "Hold_emNL."
If you ask many of his opponents they will tell you that Dwan is one of the toughest people to play against online. He is incredibly good at hand-reading, and has no problem getting his entire stack in if he feels that he has the best hand. He plays fearlessly and confidently and will take on any player at any time. He plays a mix of Pot Limit Omaha and No Limit Hold'em, with most of his time being spent recently on the high limit Pot Limit Omaha tables on Full Tilt Poker.
Tom Dwan is a machine. Rarely does he play a session with just one table open; normally he has at least 5-6 tables open, which is quite a feat considering the limits that he is playing.
Dwan has been playing poker for a number of years, and decided to forego college life a while ago, dropping out of Boston University after his first year as an English major to pursue his dream of becoming a professional poker player. So far, so good, as Dwan is certainly one of the top players in the game today. Not bad considering how young he is.
Dwan is such a tough player because he mixes his game up well. As Brian "sbrugby" Townsend said, Dwan is such a tough opponent because he'll call you down with hardly anything if he feels that he is ahead, and will fold the second nuts if he feels that he is behind. This type of hand-reading ability makes it extremely hard for his opponents to cope.
Recently Dwan went deep at the 2007 World Poker Finals, finishing up in 4th place for $324k. He was chip-leader heading into the final table. The final table was loaded with young talent, including the likes of Dwan, Nick Schulman and Nenad Medic. Dwan's game should translate well over to live play, as hand-reading and picking up of tells is even more important in a live setting.
Dwan tends to focus on cash game play, and is easily one of the top cash game players online. He is a fixture in the high limit games on FTP and Pokerstars. I would expect to hear much more from "Durrrr" in the future, especially in a live tournament setting. I would expect that Dwan is eagerly anticipating his first trip to the World Series of Poker this year, and I would also expect that he will do well. Dwan is an extremely talented player, and it would not surprise me in the slightest to see him take down a major tournament sooner rather than later.
--
Filed Under:
Player Profiles
|
Cash Game Results