Published on 2007-12-27 11:44:09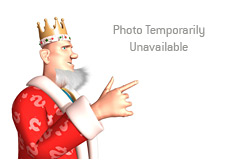 You probably know who Dario Minieri is.
You may have seen him playing on TV at the 2007 World Series of Poker, when he amassed a huge stack and then lost it in rapid fashion.
You may know him as a member of "Team Pokerstars."
You may also know him as the first player on Pokerstars to ever purchase a Porsche Cayman S using just FPPs.
Dario Minieri is currently up over $490k lifetime in Sit and Go's on Pokerstars. This profit is derived from over 17,200 SNG's on the site, with most of them at the higher limits.
The truly ridiculous thing is that Minieri is currently up over $400k over his last 2200 or so Sit and Go's. Most of these were the $5600 heads-up turbo SNG's, which Minieri has been completely owning lately. He plays a super-aggressive style and has been running red-hot as of late. If you ask other players about him, most will not speak too highly of his playing ability, but you can't really argue with his results as of late. A $400k upswing playing SNG's is impressive not matter who it is.
People are lining up to play him, and he is often playing 5 or 6 of these heads-up $5600 Turbo SNG's at once. So far, no one has been able to stop his red-hot winning streak.
--
Filed Under:
Online Poker Tournament Results