Published on 2007-12-17 04:35:28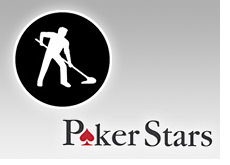 "TheCleaner11" overcame some very tough competition to take down the first ever $5200, Winner-Take-All Freezeout on Pokerstars on Sunday.
This was the first week that the tournament ran on Pokerstars. The prize pool was $100k, with the winner of the event taking home the full $100k.
Pokerstars doesn't allow any deal-making in this event, and once you register, you can not unregister.
Another interesting angle to this event is that ALL of the player's hole cards will be shown at the final table when the event is recorded and eventually replayed. The replay will be a big draw, as many people (myself included) will want to see how some of the top players in the world navigated the final table. I think that to be fair though, Pokerstars should either eliminate or dramatically reduce the rake paid for this event; it doesn't seem fair that players should be made to pay $200 in rake when Pokerstars is going to show all of their hole cards during an endless replay. There is a maximum field of 20 players each week, and Pokerstars needs to make sure that this event will continue to attract the best players, so I think that making the event rake-free would do that.
Some of the players who took part this week include: Jimmy "Gobboboy" Fricke, "APerfectGent", Barry Greenstein, Soren Kongsgaard, Darrell "Gigabet" Dicken and Dario Minieri.
--
Filed Under:
Poker Room News
|
Online Poker Tournament Results