Published on 2007-12-07 10:52:00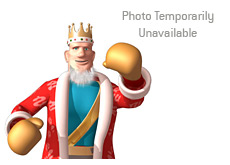 You have to respect "Genius28."
Most high limit cash game players in this day and age are very careful about who they will play against. If they don't feel like they have a big edge on their opponent, then they won't play. This is why you will see 8-9 tables of high limit, heads-up cash game tables open on Full Tilt Poker with only one player sitting at the table. Most of the players don't want to play each other, and are only waiting for someone that will be taking a shot or for someone that they think that they have a big edge against.
"Genius28" doesn't have this same attitude. I believe that he thinks he is one of the best, so he wants to play against the best to sharpen his game. He has no problem playing Patrik Antonius or Phil Ivey in the highest stakes online, and you have to respect that about him. He'll play anyone at anytime on any site.
Not only is "Genius28" an extremely successful cash game player, but he can certainly hold his own in SNG's or tournaments. According to Sharkscope, "Genius28" is up almost $400k over just 2,591 games played on Pokerstars, for a ridiculous $153 average profit per game. His ROI is 8%, which is ridiculously high considering that the average buy-in for him is $3,398.
"Genius28" also has a large number of sizable tournament cashes over the past year, including multiple $20,000+ cashes. It is obvious that "Genius28" prefers cash games over tournaments, and that if he devoted himself to tournaments, he would be one of the top tournament players around.
Chris "Genius28" Lee is a force to be reckoned with, and we will be hearing much more from him in the future.
--
Filed Under:
Player Profiles