Published on 2007-11-23 07:22:33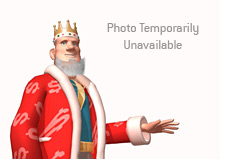 I headed on over to highstakesdb.com today and generated a list of the top winners and losers in the Pot Limit Omaha games on Full Tilt Poker so far in November.
A few things jumped out at me:
1. Gus Hansen has had a HUGE month, and is currently up almost $1.5 million in 209 sessions on the site so far in November.
2. Dustin Dirksen is down almost a million dollars in the month of November, over 254 sessions.
Gus Hansen has made a great deal of money off of Dustin Dirksen so far in November, as they have played many hands against each other in heads up Pot Limit Omaha action. Gus Hansen is running extremely hot, and Dirksen seems to be on some fairly major tilt right now.
"jumper17" has had a big month as well on Full Tilt Poker, and is up over $800k for the month, rebounding nicely from his brutal October where he dropped over $870k. Patrik "FinddaGrind" Antonius and "SxMxF" has also had some decent months on the site.
On the flip side, along with Dustin Dirksen, Ziigmund, noataima (what a surprise) and Niki Jedlicka have all lost in the vacinity of $400k on Full Tilt Poker so far in November in the Pot Limit Omaha games. Niki Jedlicka must be wishing that he hadn't signed a deal with Full Tilt Poker, because as soon as he did, his results went straight into the toilet (his other alias, "Kaibuxxe", is the biggest winner YTD in Pot Limit Omaha on Full Tilt Poker.)
I would expect the high stakes action on Full Tilt Poker to be a bit light in December, as we have the Five Diamond World Poker Classic taking place, and I expect that most of the big action will be on the live tables in December.
--
Filed Under:
Cash Game Results