Published on 2007-10-20 20:29:07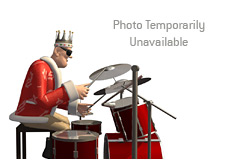 The last few weeks have been all about the Absolute Poker fiasco and "TheV0id" being disqualified from the WCOOP. We thought that it was high time to throw some more positive stories into the mix, such as Tony G (yes, THE Tony G), winning a $3.15 million dollar pot while he was in Russia.
Tony G comes across as brash and obnoxious on TV, but he is actually a really good guy and a savvy businessman.
Tony G travels the world, playing in some of the biggest cash games on the planet. He has "clients" all around the world who will fly Tony G out just to have a game with him. And why not? Tony G is not only a great poker player, but also a very entertaining guy.
So anyways, Tony G is in Russia (Moscow to be exact) and is playing some high limit Pot Limit Omaha. Russia has made a massive economic recovery in the past 4-5 years, so there is quite a bit more disposable income in the country. Due to the country's abundance of natural resources, many Russians are becoming quite wealthy. Add this to the fact that poker is starting to take off in the country, and you have a recipe for some pretty juicy high limit games.
Anyways, Tony G apparently quickly dropped $300k in a 200/400 PLO game, so he decided to leave this table and join a $1k/$2k PLO game with a $500k minimum buy-in. After a bit of grinding, Tony was up $500k, and had $1M on the table. The game was five handed, and according to Tony G, there was about $5M on the table at this time.
The big hand went down like this. The flop came 10 7 6, and three players (including Tony G) got all of their money into the middle, making for a $3.15 million dollar pot.
Tony G had the nut flush diamond draw.
Both of his opponents had the nut straight, with one of his opponents holding a flush draw as well. According to Tony G, the third opponent had a diamond as well, so Tony G had only six outs.
The turn and the river were both diamonds, and Tony G took down the MASSIVE 3.15 million dollar pot.
According to Tony G, he got his stack all the way up to $7 million before cashing out for a $5 million dollar profit at the end of the night.
Not a bad haul for one night.
--
Filed Under:
Cash Game Results