Published on 2007-09-22 22:35:48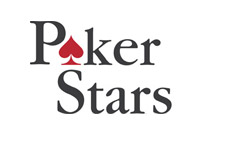 In case you haven't heard, Pokerstars announced recently that they were going to be making changes regarding the use of player information on ranking sites such as thepokerdb.com and sharkscope.com.
The two major changes are:
1. A player must specifically opt-in to have their profitability statistics (ROI, net profit) displayed to the general public. If a player doesn't opt in, then these stats will not be shown.
2. A player may choose to opt out completely, choosing to have none of their information shown to the general public.
In my opinion, these changes were a long time coming.
The major reason in my eyes is making sure that the part-time poker players are not embarrassed at the tables. If someone has a full-time job during the week and decides to deposit $100 every weekend and blow it playing SNG's and multi table tournaments, then they shouldn't have their negative statistics thrown back into their faces when they are just trying to have a bit of fun on the weekends. These players are the lifeblood of Pokerstars. Why would you want to scare off the fish? The last thing that Pokerstars wants is some Phil Hellmuth wanna-be antagonizing some part-time player in a $5 SNG because the part-time player has a negative ROI in the Sharkscope database. That's just not good business.
If a poker player is constantly reminded about how much money they are losing and how bad their ROI is, chances are that eventually they will give up. Poker players will either rationalize their losses or simply ignore them because they are casual players. However, if every time they pay they are reminded about how poorly they are doing by someone with access to thepokerdb database, then they are likely to just give up and quit.
For the people who are actually complaining about this new change in policy I would say: are you serious? Do you want more casual, weekend poker player money on the sites, or less?
--
Filed Under:
Poker Room News