Published on 2007-08-16 02:03:50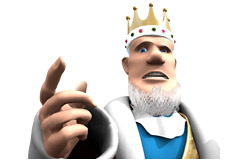 Even after the JJProdigy and Zeejustin fiascos that went down in early 2006, online poker rooms have a lot of work to do towards protecting the integrity of their games. There are a number of shady activities still taking place, including:
1. Multi-accounting
2. Well-known players taking over accounts of people that they are backing / coaching late in tournaments
3. Shared accounts
In our opinion, online poker rooms need to follow the lead of online stock trading brokerages when it comes to setting up accounts. This will no doubt cost the online poker rooms quite a bit of money and resources to fully set up and implement, but we believe that it is imperative that they follow some or all of these steps in order to protect the integrity of their games.
1. Introduction of a key fob security device for each active account. A key fob security device would generate a random six digit number every sixty seconds that would have to be entered when logging into your account. Each key fob would have a serial number that would be associated with each active account and each IP address on file that is attached to the account. If you wished to add a different or secondary IP address, you would need to email the poker room and they would cross-check the new proposed IP address in their files. If the proposed IP address wasn't attached to any other online accounts, they would add the secondary IP address (just in case you wanted to play from work or something.) The key fob idea would go a great ways towards solving the problem of people getting their accounts hacked. The downside is that this system would cost a great deal of money for the poker rooms to implement. This would help to solve the problem of people jumping onto accounts and finishing out tournaments. Even if the person finishing out the tournament had the 6 digit number, they wouldn't be able to sign in because their IP address wouldn't be associated with the serial number of the key fob device. The serial number determines the series of numbers that the key fob would generate. This would also help to eliminate the problem of shared accounts.
2. More thorough sign-up process. Obviously poker rooms wouldn't like this as well, because it would dissuade the impulse people from signing up. Much like an online stock brokerage, there should be some paperwork involved in opening an account. At the very least you should be forced to fax in a photocopy of your driver's license, plus a signed approval that you are okaying signing up for an account, plus some legit contact information. If you want to go even further, maybe a photocopy of a driver's license and a copy of your most recent utilities bill. This would make it harder for people signing up for multiple accounts under different family names to operate, as the family members would need to complete several steps in order for the account to be opened. The utility bill idea would help to prevent multi-accounters from simply opening up multiple accounts in their own name but using different addresses.
Just a couple of ideas but I think that the implementation of both of these would go a great ways towards solving some of the problems that we have in this day and age. Sure it would cost online poker rooms money, and sure it would be a bit more of a hassle to open an account .. but what's the alternative?
--
Filed Under:
Online Poker Scandals
|
Miscellaneous Poker Articles