Published on 2007-08-13 01:43:55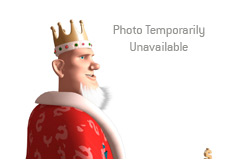 Zangbezan24, aka Imper1um, aka Sorel Mizzi, is on an incredible roll as of yet. Forget chopping the Irish Poker Open. Forget finishing well in the WPT Championship. Forget winning a FTOPS event (again). Forget taking down a major Sunday tournament on Pokerstars.
Sorel's most impressive accomplishment in the past year might just be his results in the High Stakes Showdown on Pokerstars. The heads-up, $10k buy-in tournament on Pokerstars that features some of the best and brightest in the online poker world. Names that would include Scott Fischman, Lars Luzak and Genius28.
Sorel won it again today, taking down the $80k first place prize. Here is the amazing thing:
Sorel has played this tournament five times now. He has won it THREE times already. He has cleared well over $185k profit in just this tournament alone. That is simply amazing, considering that you need to beat three of the top players in the world to take down the event.
When you stack up any player's accomplishments over the past year, has anyone had a better year overall than Sorel Mizzi? Sure, other players such as Jerry Yang have won more money; but when you consider quality and quantity of victories, I would have a hard time thinking of anyone that would challenge Sorel Mizzi for the most successful past 12 months (maybe Chad Batista, but even still, I give the edge to Mizzi.)
Pretty soon, Pokerstars will have to rename the High Stakes Showdown the "Zangbezan24 Invitational." I have no doubt that if he wanted to, Mizzi could be one of the top cash game players in the world. Right now, Mizzi can do no wrong.
--
Filed Under:
Online Poker Tournament Results